Producer of Will Smith and Mark Wahlberg music videos, David Horgan, begins production on his new short film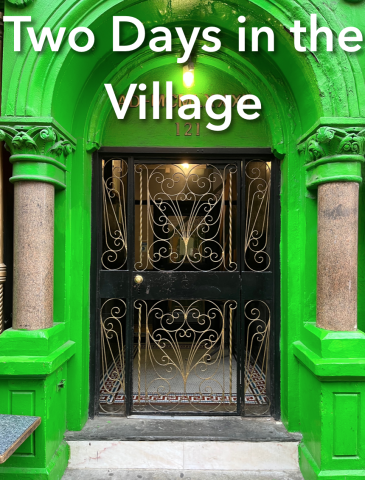 Film producer David Horgan has partnered with up-and-coming director Jessika Nguyen to produce "Two Days in the Village," a short film exploring human connection possibilities. The film will follow the lives of two New York City residents who meet by chance, only to reunite three years later with an unknown fate.
Horgan is a veteran film producer with an impressive portfolio that includes Will Smith and Mark Wahlberg music videos. He has also directed Emmy Award winners Peter Scolari and Colin Mochrie. Meanwhile, Nguyen has quickly gained recognition as a talented filmmaker with projects such as "Mother's Dearest" and "New York Now" under her belt.
The pair will co-write and produce the film, which will be shot on location in New York's Greenwich Village this summer. The historic neighborhood is known for its rich cultural history and vibrant energy, making it the perfect setting for the film's exploration of human connection.
"Two Days in the Village" promises to be a thought-provoking and poignant piece that delves into the complexities of love, connection, and fate. The film will leave audiences with unanswered questions, much like the final destiny of the characters themselves.
"I am excited to work with Jessika Nguyen on this project, and I believe that our collaboration will result in a powerful and moving film," said Horgan. "Greenwich Village is a magical place, and we cannot wait to bring our story to life on its streets."
Nguyen echoed Horgan's sentiments, stating, "I am honored to have the opportunity to work with David Horgan and to tell this story. 'Two Days in the Village' reflects life's beauty and unpredictability, and I hope that audiences will be moved by it."
"Two Days in the Village" is slated for a fall release, and anticipation for the film is already high. With a talented production team and a captivating story, the film is sure to make an impact on audiences worldwide. 

Media Contact
Company Name: Horgan Associates
Contact Person: David Horgan
Email: Send Email
City: New York
State: New York
Country: United States
Website: www.facebook.com/profile.php?id=100063785700764