CampaignTrackly earns SourceForge acclaim and introduces SalesForce integration for efficient campaign tracking, automation, and improved ROI.

CampaignTrackly, is thrilled to announce two major developments that enhance its capabilities and solidify its position as a leader in the UTM Parameter management and URL tagging industry.
#1. Top Performer Ranking by SourceForge for Summer 2023
CampaignTrackly has been ranked as a top performer in its category by SourceForge, a prominent online platform for software reviews and recommendations. This recognition reflects CampaignTrackly's commitment to excellence in link tracking and analytics. It is a big achievement, as only a few products out of over 90,000 products on SourceForge get selected as top performers.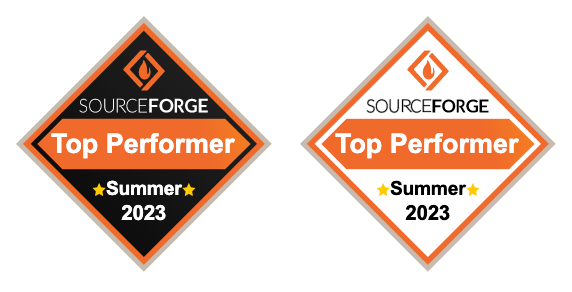 #2. Full Integration with SalesForce
CampaignTrackly is proud to introduce its latest innovation - full integration with SalesForce. This integration allows CampaignTrackly users to streamline and completely automate UTM parameter management, campaign data transfer, and UTM link generation. 
With the brand-new, fully automated workflows, companies can save hundreds of hours of manual work and ensure the accuracy of their UTM tracking links.
Key Benefits of CampaignTrackly's SalesForce Integration:
Safeguard campaign data integrity by replacing manual UTM parameter management and campaign URL creation with one-click automation.
Save hundreds of hours required to setup, develop, and manage campaign data transfer to platforms and users with a simple and fully automated experience.
Boost productivity and build operational excellence easier and faster than ever.

CampaignTrackly, trusted by marketing professionals from both small and large companies, is at the forefront of UTM analytics link management. Their cutting-edge platform is complemented by automated campaign name conventions, one-click Edge and Chrome browser extensions and an Excel + generative AI link tagging solution. It helps users build UTM links without leaving their preferred applications - minimizing everyday interruptions and tech overload.
The game-changing integration with SalesForce joins the existing integrations with GA4, Google sheets, Excel, HubSpot and Workfront, offering a comprehensive solution to automate UTM analytics link production and management. 
With advertising spending exceeding $200 billion yearly in the U.S. alone, CampaignTrackly helps marketers address critical reporting data inefficiencies and close a data accuracy gap that costs businesses millions of dollars annually.
The platform continues to revolutionize UTM Parameter management and URL tagging, empowering businesses to maximize their analytics insights, make informed marketing decisions, and optimize advertising ROI.
For more information about CampaignTrackly and its latest developments, please visit https://www.campaigntrackly.com.
About CampaignTrackly
CampaignTrackly, a product of Leafwire Digital, Inc., is a leading platform for UTM Parameter management and URL tagging of marketing campaigns. It offers innovative solutions to help businesses improve their analytics, make data-driven marketing decisions, and maximize advertising ROI. CampaignTrackly is trusted by marketing professionals worldwide for its user-friendly approach and automation capabilities.
About Leafwire Digital, Inc.
Leafwire Digital, Inc. is a technology company dedicated to developing innovative solutions for digital marketing and analytics. Its flagship product, CampaignTrackly, is at the forefront of link tracking and UTM analytics link management, serving businesses of all sizes with cutting-edge solutions to optimize their marketing campaigns.
Media Contact
Company Name: CampaignTrackly
Contact Person: Milena Mitova, CEO
Email: Send Email
State: New Jersey
Country: United States
Website: campaigntrackly.com