06/06/2023, Singapore, Singapore // PRODIGY: Feature Story //



ATPBot, an AI-driven asset management company has been launched. ATPBot leverages AI strategies and automated trading to achieve significant capital growth. Their mission is to empower investors and provide excellent asset management services for the growth of their customer's wealth.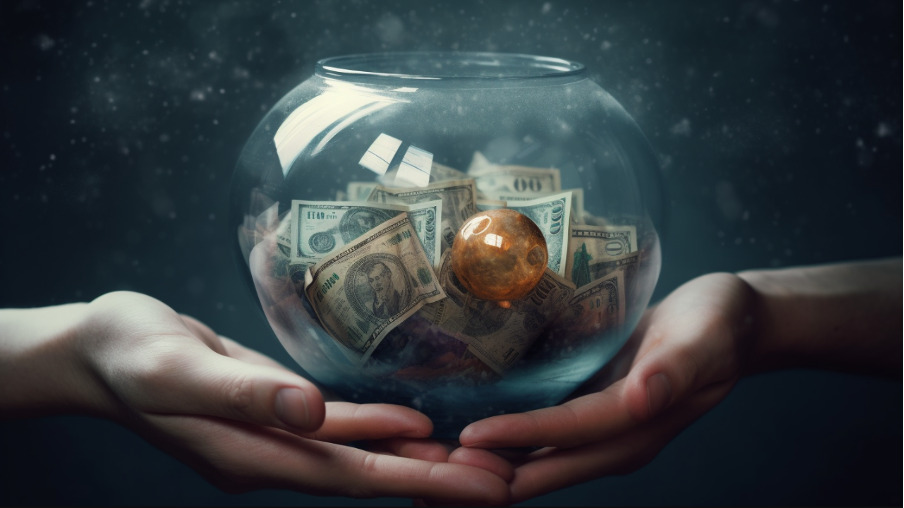 In today's ever-changing and opportunistic financial markets, the company understands the pursuit of stability and sustainable growth from investors. As such, ATPBot has built a professional and innovative team dedicated to providing leading asset management solutions.
As a technology-driven asset management company, the company firmly believes in the power of technology and data analysis. ATPBot combines advanced artificial intelligence and quantitative trading techniques to provide users with precise market analysis, personalized investment strategies, and intelligent trade execution. ATPBot's quantitative models and algorithms have been carefully developed and validated through practice, providing users with efficient and reliable investment decision-making tools.
ATPBot places great emphasis on risk management. ATPBot's professional team continuously monitors and evaluates market risks, implementing scientifically sound risk control measures to protect user assets to the fullest extent. The company adheres to compliance principles and closely collaborates with regulatory authorities to provide its users with transparent and trustworthy services.
ATPBot's services cover various asset classes, including but not limited to stocks, bonds, commodities, and cryptocurrencies. The investment team possesses extensive industry experience and expertise, focusing not only on global macroeconomic trends but also conducting in-depth research on specific opportunities. ATPBot tailors optimized asset allocation plans based on the user investment goals and risk tolerance.
The company values establishing long-term partnerships with clients and gaining an in-depth understanding of the needs and objectives of its customer to ensure the investment strategies align with the expectations.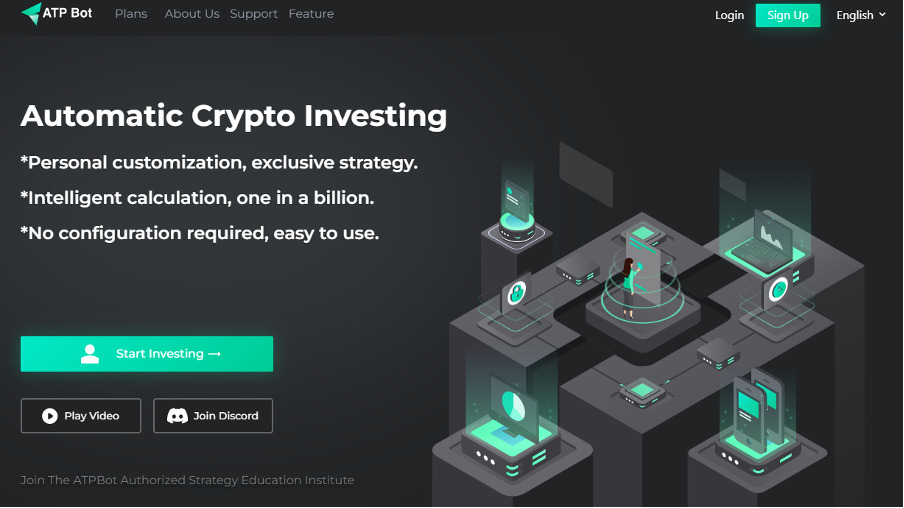 The company aims to continue to innovate and strive to provide its users with excellent asset management services, working together to achieve investment goals.
Here are several key advantages:
Technology-driven innovation: ATPBot embraces technology as its core, actively adopting advanced technologies such as artificial intelligence, quantitative analysis, and big data processing to enhance the accuracy and efficiency of investment decisions. ATPBot continuously develops and optimizes automated trading systems to ensure they stay at the forefront of the industry.

Customized investment strategies: ATPBot delves into understanding the investment goals, risk preferences, and time constraints of each client, tailoring personalized investment strategies. The investment team possesses extensive experience and expertise, capable of providing diversified investment portfolio choices.

Robust risk management: ATPBot recognizes the risks and challenges in investments. Therefore, the company employs multi-layered risk management measures, including rigorous risk control processes, multidimensional risk assessments, and real-time market monitoring. ATPBot is committed to protecting investments to the maximum extent and minimizing the impact of uncontrollable risks.

Transparency and compliance: Transparency and compliance are the cornerstones of operations, ensuring users have a clear understanding of their investments. ATPBot provides detailed reports and analysis, regularly communicates investment progress, and adheres to the requirements of regulatory authorities and industry best practices.

Excellent customer service: ATPBot's customer service team always places the interests of its users at the forefront, ready to answer every question, provide consultations, and assist with any investment-related inquiries. The value of communication and cooperation with their clients, aiming to establish long-term partnerships.
ATPBot will continue to provide its users with excellent asset management services with an attitude of innovation, reliability, and professionalism. The company believes that through collaboration, it can achieve mutual investment success.

Disclaimer: There is no offer to sell, no solicitation of an offer to buy, and no recommendation of any security or any other product or service in this article. This is not investment advice. Please do your own research.

Media Contact:

Company Name: ATPBot

Contact Person: Jeniffer Butler

Email: business@ATPBot.com

City: Singapore

Country: Singapore

Website: https://www.atpbot.com/




Source: Prodigy.press

Release ID: 636873

Source published by Submit Press Release >> AI-Driven AMC ATPBot Aims to be the Pioneer in Asset Management Industry