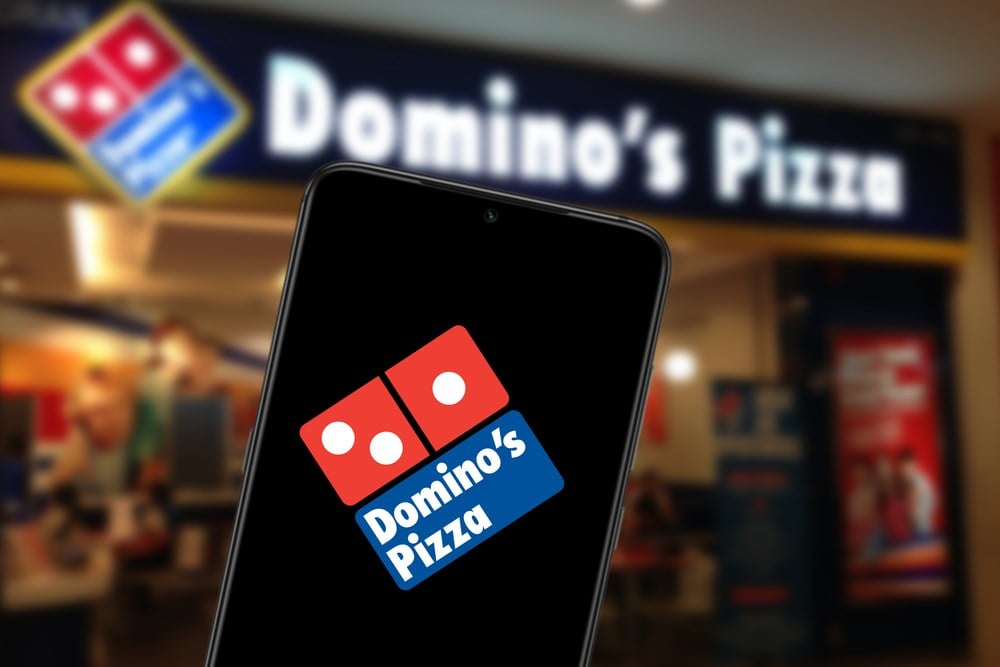 Domino's Pizza, Inc. (NYSE: DPZ) delivered its first quarter earnings report on April 27 and the results were mixed. The pizza giant beat expectations on the bottom line with earnings per share (EPS) of $2.93 eclipsing expectations of a $2.66 EPS. But the company's top line came in slightly lighter than expected with revenue of $1.02 billion versus the $1.04 billion that was forecast.  
The "miss" (if you can call it that) sent DPZ stock down. Although closing slightly in the green the day after the earnings report, the stock closed the week down nearly 5%. It's a move that was reminiscent of the stock's drop after its last earnings report in February. The results were similar (a beat on the bottom line; a miss on the top line). So from that standpoint, investor sentiment is understandable.  
However, if you bought the dip in February, you'd have ridden a gain of about 17% into earnings. And at that time, analyst sentiment was bearish, with at least a half dozen analysts lowering their price targets for DPZ stock. This time around, analysts appear to be more bullish, which could make this a buy-the-dip opportunity. 
What are Analysts Saying? 
According to MarketBeat, Domino's Pizza analyst ratings as of April 30, five analysts have boosted their price targets for DPZ stock. And two of those price targets, specifically from BMO Capital Markets and Bank of America (NYSE: BAC) give the stock targets of $395 and $415. Both are well above the consensus target of $354.51.  
A Challenging Market 
The general sentiment of Domino's management is that the short-term outlook is still presenting challenges for the company. The company is forecasting growth for the year, albeit to the lower end of its guidance.  
One issue is that they are still seeing weak recovery in the delivery business, particularly among lower income consumers who are opting to cook more meals at home to offset inflation. The first reading on first quarter GDP showed a weakening economy. That will likely be confirmed when the next reading on the consumer price index (CPI) is released in May.  
Another reason the company cited for weak delivery numbers is that more consumers are returning to restaurants as pandemic restrictions are now lifted.  
This is happening even as the company is seeing some improvement in the labor issues that beset its delivery business due to the pandemic.  
In response to that the company made a purposeful decision to attract carry-out orders. Specifically, Domino's has an ongoing promotion that rewards customers who place an order of $5 or more and pick it up at the store with a $3 reward that can be used towards a future carry-out order.  
And the company saw carry-out sales increase by over 13% on a year-over-year (YOY) basis which helped offset the 2.1% YOY decline in delivery sales.  
Siri, Order my Pizza 
Well, not quite that. But in early April, Domino's launched its iOS app on Apple Car Play. This gives customers the option to either "Tap to Order" or "Call to Order" from their car. With "Tap to Order," they can submit their saved Easy Order or a different recent order. And with "Call to Order," they can place the order hands-free with a customer service representative. 
It's the latest example of the company's embrace of technology which is rapidly becoming the path for many on-the-go restaurant chains posting rising digital sales, such as McDonald's Corporation (NYSE: MCD)
Is the Dividend Enough? 
Domino's Pizza pays a dividend that currently has a yield of 1.52%. By itself, that's not particularly impressive. But the annual payout per share is $4.84 and the company has been growing the dividend for 11 consecutive years. Plus, the payout ratio of 37.32% is very sustainable if you believe that analysts expect the company to continue delivering an average of approximately 11% earnings growth over the next five years. 
Is that enough to buy a slice or two of DPZ stock? If you believe that the stock could have a similar rally as it did after the last earnings report, then it just may be. But if you believe that the economy could be slowing down even further, than it may be better to wait for a more attractive price point.