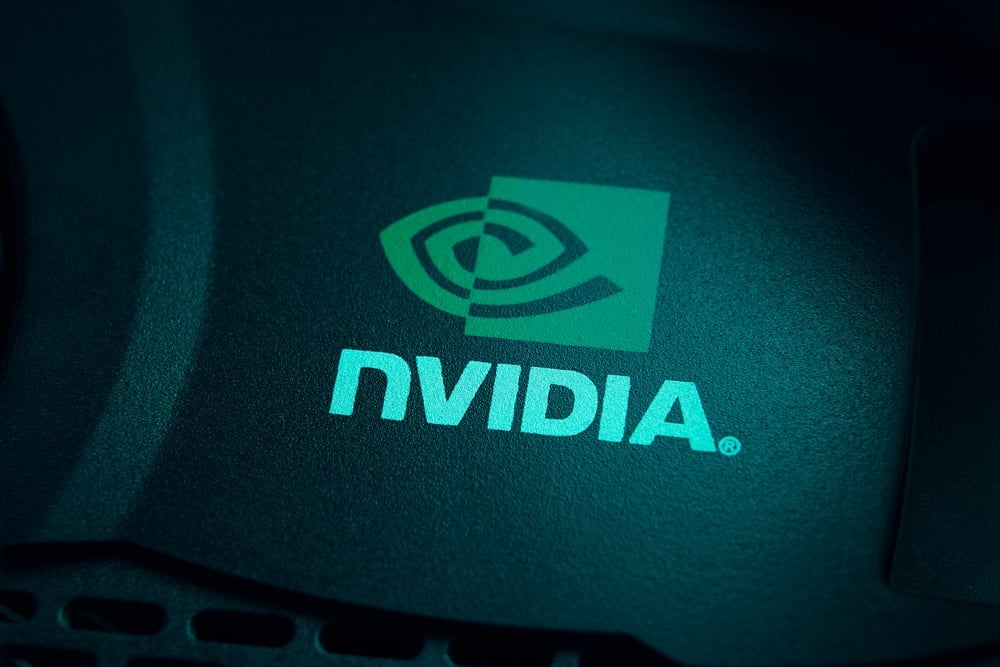 Nvidia Corp. (NASDAQ: NVDA) skidded 4.72% in heavy turnover on August 9, ending the session below its 50-day moving average for the first time since early January.
Shares were essentially flat in after-hours trading. 
Nvidia, as just about every stock-market follower knows by now, has been on fire, with a year-to-date return of 205.68%. Nvidia is widely viewed as being one of the biggest beneficiaries of the current AI craze. 
That uptrend has stopped recently, with the stock down 11% since retreating from its July 14 high of $480.
So what's going on? Is AI mania over?
AI Will Continue Driving Stock Performance 
It's almost certainly the case that AI's potential will continue driving stocks' share prices, but well into the second half of the year, investors may be looking to good old-fashioned fundamentals, rather than hype. 
For example, C3.ai Inc. (NYSE: AI), which offers AI and machine learning applications for business customers through its C3 AI Suite, is down 18.89% in the past week and 8.31% in the past month. Despite being the subject of a great deal of hype, C3.ai has never been profitable, and analysts have no profit forecasts in sight. Year-over-year revenue has been declining. 
The company has been even more of a juggernaut than Nvidia, advancing 221.63% year-to-date.
But Nvidia, as a large-cap, S&P 500 component, is the most prominent example of a stock rallying because of AI's potential. It's the biggest year-to-date gainer in its index. 
Earnings & Revenue Declining Recently
However, the growth case recently has been non-existent. For example, while the company has been profitable for years, earnings and revenue have been declining in recent quarters. As you can see using MarketBeat's Nvidia earnings data, the company topped analysts' views in the past two quarters, which contributes to the uptrend.
Nvidia reports fiscal second-quarter results on August 23, with Wall Street eyeing earnings of $2.06 a share on revenue of $10.89 billion. Both would be significant gains over the year-ago quarter. 
The company is quickly ramping up its production capabilities for AI chips, which is what's expected to drive sales and earnings going forward. 
A company's earnings potential is a draw for capital, so the fast run-up isn't all that surprising. Analysts expect Nvidia to earn $7.09 per share in its current year, which is fiscal 2024. That would be an increase of 112%. In fiscal 2025, that's seen rising by 41% to $9.99 per share. 
Tech Sector Declines In Past Month
But red-hot rallies eventually cool off, and sector rotation is real. While the tech sector was on fire in the first half of 2023, it's now the second-best performing sector year-to-date, after consumer discretionary. 
In the past month, the tech sector, tracked by the Technology Select Sector SPDR Fund (NYSEARCA: XLK), is down 0.52%. It's lagging nine other sectors, with energy being the leader with the Energy Select Sector SPDR Fund (NYSEARCA: XLE) returning 9.61% in the past month.  
Even good news for Nvidia isn't giving the stock a boost. On August 8, the company announced updates to its GH200 Grace Hopper Superchip platform. 
"Graphics and artificial intelligence are inseparable, graphics needs AI, and AI needs graphics," Nvidia CEO Jensen Huang said in a speech at a graphics industry conference. 
Could Be Forming a New Base
So where does this leave Nvidia investors? Because the stock skidded below the 50-day line, there's a risk that it's in the process of forming a new base rather than simply bouncing higher after tagging its 50-day line, which is no longer a possibility. 
Not to say Nvidia won't rally again, but right now, with the stock on a downtrend, it's not actionable. Could the pullback eventually offer a buying opportunity? Of course. With those double- and triple-digit earnings estimates and with the very real potential for AI, it's not much of a stretch to predict that Nvidia has room to run in the medium-to-long term. 
MarketBeat's Nvidia analyst ratings show a consensus view of "moderate buy," yet the price target is $428.68, an upside of only 0.74%. Keep in mind: Several analysts have higher price targets; that number includes those who haven't updated their targets in months or even a year.  
Institutional Support To Remain Strong
By virtue of its size, potential, and 2023 performance, Nvidia will continue to have plenty of institutional support over the coming months and years, so a total meltdown doesn't seem to be the issue here. 
However, investors interested in snapping up some shares at a lower valuation should keep an eye on the stock. When it gets some decisive upside momentum, perhaps after the upcoming earnings report, it may be actionable again.