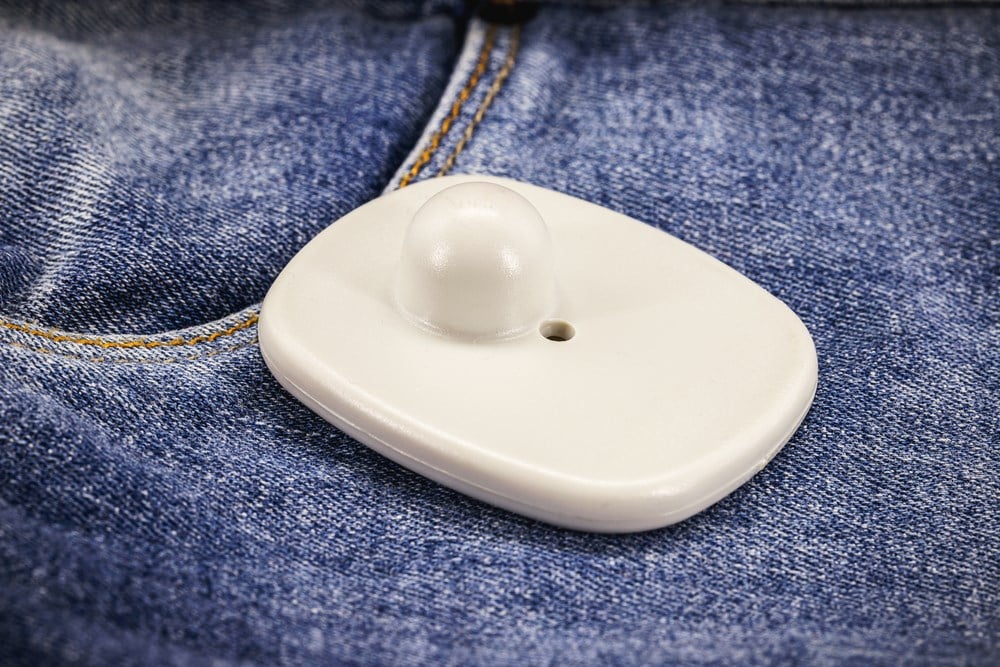 Shrinkage, inventory shrink, it's a growing problem today. While always present, shrinkage emerged as a growing problem early in 2023 when Target (NYSE: TGT) reported it as an impact on profits. That was compounded by additional comments the following quarter, commentary from other CEOs and retailers, and compounded again in Q3. Dick's Sporting Goods (NYSE: DKS) shares fell more than 25% when it revealed shrinkage cut deeply into its profit, resulting in a high-double-digit (negative) revision to the earnings guidance. Shrinkage is costing retailers money, and it is a relatively untapped market. 
The Electronic Article Surveillance market is one that we are all familiar with. Think electronic devices attached to clothing and other easy-to-steal items that trigger alarms when you walk out without paying. It was estimated to be worth $1.10 billion in early 2023, while retailers expect to lose 30X that figure in theft. 
ORC, or organized retail crime, is the biggest problem, but small-time theft if a bigger problem than ever. The rise of inflation and high interest rates are cutting consumer spending power and increasing theft. There is an opportunity here, and there is still time to get into the market. The EAS market is expected to grow at a high-single to low-double-digit CAGR for the next decade. That may be a low estimate given the recent rise in theft and does not include other anti-theft devices such as packaging and closed display cases. 
CDW Is The Largest Player With Exposure To Theft Prevention 
CDW (NASDAQ: CDW) is not a pure play on retail theft, but the company has extensive exposure to the retail theft industry, including RFID devices and a full stack of services. The company stock trades at roughly 21X its earnings due to its standing within the market; it is a solid dividend-paying company on track to sustain a high pace of distribution increases. The payout runs about 1.15% of the stock price, about 21X its earnings, and is a growing distribution. 
The dividend is growing at a fast pace. The 5-year CAGR is above 20%, and the company can continue to sustain a high pace if not at such lofty levels. The payout ratio is low at 23% and is backed up by solid cash flow conversion and a healthy balance sheet.
Analysts like CDW and rate the stock a Moderate Buy. The consensus rating has slipped over the last year because revenue and earnings contracted, but that trend is over. The 2023 results are coming in well above consensus, coupled with upwardly revised guidance and an outlook for a return to growth that drove a series of upward price target revisions after the Q2 release.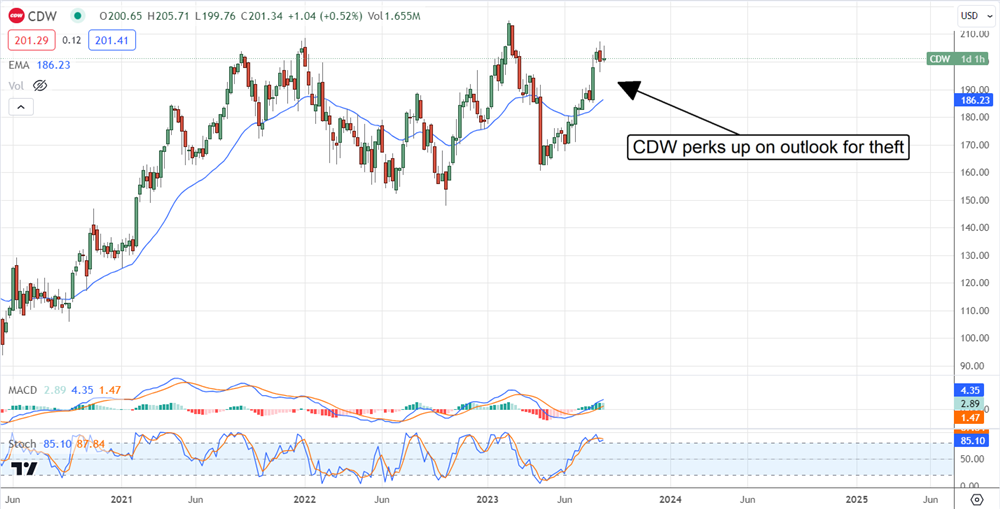 Avery Dennison: End To End Solutions For Loss Prevention 
Avery Dennison (NYSE: AVY) has solutions to prevent loss from the time inventory is received through the point of sale. It is a smaller company by market cap than CDW but pays a better-yielding dividend. The stock trades at a similar valuation but yields 1.78% with a 40% payout ratio. Avery Dennison also increases its distribution annually at a double-digit but lower 10% pace than CDW. 
The analysts are more enthusiastic about Avery Dennison, with a Buy rating that is up from Moderate Buy earlier this year. They also see the stock moving higher, about 13%, and this is a firm target based on an outlook for double-digit revenue growth in 2024. 2024 is also expected to bring margin expansion, a 24% increase in adjusted EPS, and additional safety to the dividend.
UBS recently upgraded the stock to Buy and increased the price target above consensus. They cite strength and stabilization in core businesses and the RFID segment, which should produce market-beating growth next year. UBS expects a 14% to 15% CAGR for the next 5 years, sufficient to sustain a double-digit pace of dividend increases.