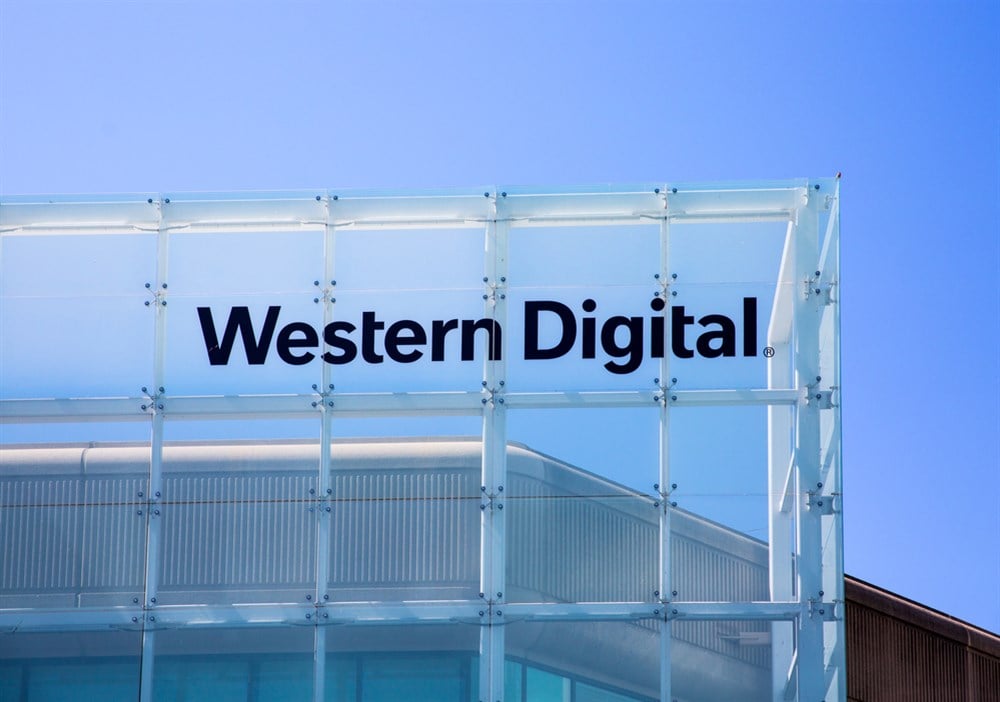 A 7% pop yesterday was enough to take shares of Western Digital Corp (NASDAQ: WDC)  to their highest level in over a year. It is, so far, the culmination of a 50% and more rally that's been underway since the first week of the year. Shares of the computer drive maker have been particularly strong since May, and it's looking like they've just hit a higher gear. 
Despite the strong performance this year to date, it's quite likely many of our readers won't have come across them before. Headquartered in San Jose with a market cap of $14 billion, Western Digital is known for specializing in data storage solutions, particularly around the manufacturing of hard disk and solid-state drives.
Their products are used in computers, data centers, and consumer electronics to store and manage digital information efficiently and securely. Though obviously in a relevant industry, especially in these times, its Idaho-based competitor, Micron Technology Inc (NASDAQ: MU), is much more known. 
That only supports the thesis that Western Digital has been flying somewhat under the radar, which is good news for those of us who are suddenly sitting up and taking note. 
Bullish Outlook
Yesterday morning saw the team at Exane BNP Paribas upgrade their rating on Western Digital stock, moving it from Neutral to an Outperform rating. Of note, they see market demand for the company's NAND and HDD memory products continuing to pick up after bottoming earlier this year. They're feeling bullish enough to also boost their estimates on Western Digital's earnings for next year. 
The move echoed that from the guys at Morgan Stanley, who reiterated their Overweight rating on Western Digital shares at the end of last month. Just like Exane BNP Paribas, they've picked up on the strong demand for their NAND business while at the same time feeling it remains undervalued. 
Their $52 price target points to at least a further upside of 20% from where shares were trading on Thursday. Were they to hit that in the coming weeks, the uptrend would likely be strong enough to fully undo 2021's selloff. That was a tough year for the business, where its shares started a slide that ultimately took them down more than 60%. If Western Digital is going to convince investors that its shares can get back to the triple digits they've traded at in the past, reversing that slide will be critical. 
What will be critical in achieving this is showing that their revenue is once again growing. It has unfortunately been trending down pretty consistently each quarter since October 2021, while at the same time, what were once impressive and profitable EPS numbers have become increasingly red. With that in mind, all eyes will be on the company's upcoming earnings report next month, as it's here that the effects of rising demand will be seen and assessed. Investors getting involved now should be conscious that any sign of demand not being quite as hot as it is being made out could spark a slide. 
Getting Involved
There's no doubt this one is a turnaround story, but these are the ones that can offer the most reward. With industry tailwinds continuing to strengthen and analysts continuing to weigh in on the bull's side, you have to be thinking that this rally has legs yet. 
To get a sense of just how well they are performing this year, consider this. Against Micron, perhaps their best-known competitor, their shares are down 40% from 2021's high versus Micron's 20% drop. But for 2023 alone, Western Digital's are actually ahead, up 45% to Micron's 37%. In that context, they clearly still have a lot of catching up to do, which can only be a good thing for those of us buying into the recovery. First things first, though, let's aim to see some strong numbers next month that will add further fuel to this rally.