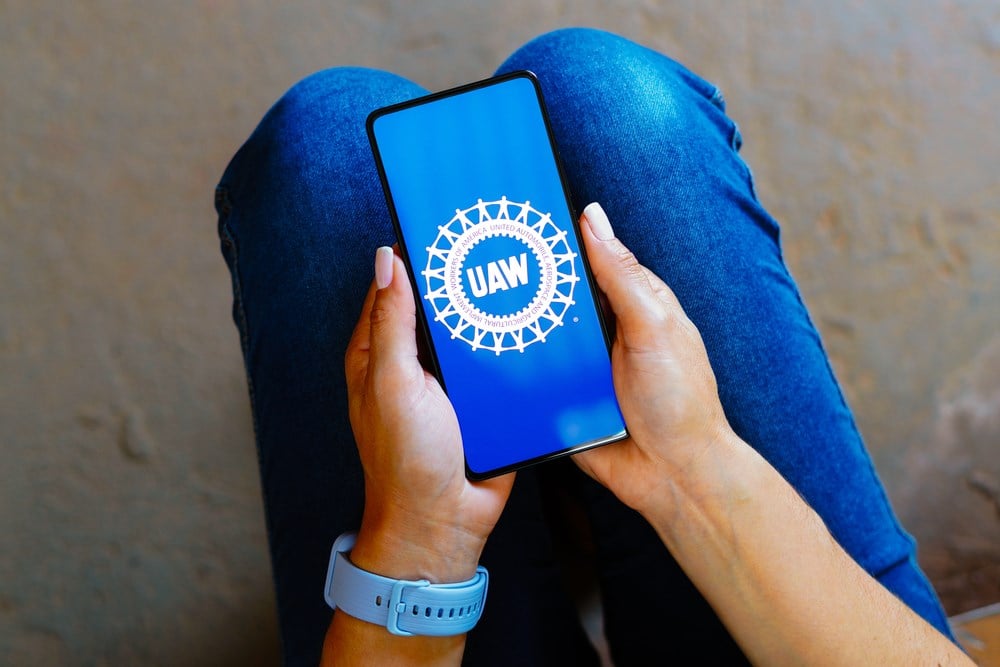 As the United States economy begins to pivot into what could be considered a 'hard landing,' the wealth gaps and distribution begin to upset specific members of the economy.
The United Auto Workers (UAW) members have gone on strike during most of September, demanding that their wages rise due to higher profits experienced by their employers.
These protests have caused companies like Ford Motor (NYSE: F), General Motors (NYSE: GM), and Stellantis (NYSE: STLA) to come under pressure to meet consumer demand as a reduction in total hands-on deck threatens the peer group's quarter.
One industry's crisis becomes another's treasure, so investors can look into this well-hidden group of stocks, drawing in investors who find the UAW situation too hard to stomach.
Visteon
After experiencing a 20% decline from its recent all-time high prices, shares of Visteon (NASDAQ: VC) have officially entered Wall Street's definition of a 'bear market,' characterized as precisely a 20% retracement from recent - or all-time - highs.
When it comes to automotive stocks, all the famous names such as Tesla (NASDAQ: TSLA) take the stage, though today, the challenge becomes thinking outside of the box. There is a significant opportunity to be found in the secondary market for vehicle parts.
Picture this: a worker strike keeps auto makers from delivering new inventory, higher interest rates keep consumers from financing new vehicles, and everyone turns to the used car market for answers. Whether buying a used car or simply retaining one, this trend is causing stocks like Visteon to be liked across the market.
For example, analysts are already placing a double-digit upside potential in the stock, with a price target that reflects a 20% gap from today's prices. Moreover, as the peer group expects - on average - earnings per share growth of 27% for next year, Visteon comes to shine there, too.
These same analysts expect EPS for Visteon to jump by as much as 46.8%, making it a clear outlier in its space and reiterating the thesis behind a rally for parts retailers.
Visteon is already riding on past financial momentum, as its latest quarter presents an 18% increase in net sales, followed by management's repurchase of up to 211 thousand shares. While these results had previously been priced into the stock, valuations have yet to reflect today's future upside.
XPEL
Following a less aggressive path compared to Visteon, shares of XPEL (NASDAQ: XPEL) have recently declined by a - still notorious - 13.5%; it's okay; you can stop biting your nails after you find out where the stock could be headed next.
Starting with the current analyst consensus, a price target of $95.33 would open up a clear path for this stock to rally by as much as 25.7% to prove these targets are correct.
Understanding the past to project the future makes sense as to why analysts are so optimistic about this company. Similarly to Visteon, XPEL is riding on recent financial expansion, as its quarterly earnings press release will boast a 21.9% jump in revenues over the year.
But wait, there's more: net income jumped by as much as 32.3% during the same period, bringing the ultimate benefit for shareholders brave enough to hold the stock. If you start to feel like it is too late for you, markets would say, "why the long face?".
This peer group trades at an average price-to-earnings ratio of 9.4x and will fall short of where markets value XPEL's earnings today. With a 30.8x P/E, there is an apparent market willingness to pay a roughly 350% premium over the industry's valuation average.
Does this premium valuation seem expensive? Did NVIDIA (NASDAQ: NVDA) and its 150.0x P/E seem expensive before it almost doubled? Exactly. When markets are willing to overpay for a stock growing its earnings by this much, it is time to pay attention.
Mobileye Global
Though there is not much history to speak of its technical patterns, Mobileye Global (NASDAQ: MBLY) is an honorable mention in the theme of industry favoritism amid clear tailwinds. Analysts are already sticking their necks out with a consensus 17.1% upside from today's prices, and markets see nothing wrong with it.
Recalling the industry's average P/E of 9.4x, Mobileye will jump out of your screen as a clear outlier, considering it trades for a 44.7x multiple. What is the justification behind this valuation? A new 'strategic' collaboration with Volkswagen group.
The market is betting on the success of this new collaboration since it would imply a quicker adoption rate across the automotive industry. In either case, wallets have a made-up mind considering how high of a premium they are willing to pay for this stock.
Considering that there is already some institutional money, a 39% position bump from Alberta Investment Management, buying the stock today, it would be wise to consider a respective allocation into this industry's trend, you know, before the protests end and everything is back to normal.