--News Direct--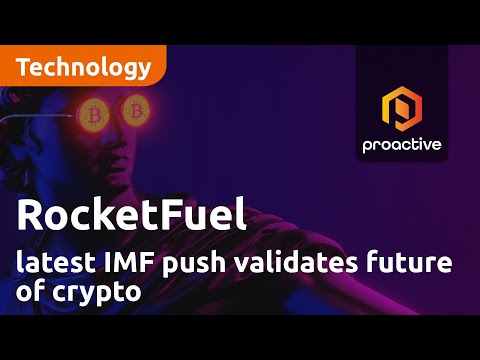 RocketFuel Payment Solutions CEO Peter Jensen joins Natalie Stoberman from the Proactive newsroom to discuss how the International Monetary Fund's support for central banks to create an interoperable regulatory framework for digital currencies that will allow transactions between countries is a validating note for the future of blockchain and cryptocurrency technologies.
Jensen says central bank digital currencies (CBDCs) can add many benefits for global banking by removing barriers for the unbanked population to have stable platforms to send and received money with ease, improving financial access and reducing costs.
He also mentions the increasing interest from major banks and institutions for cryptocurrencies and CBDCs, such as BlackRock's recent Bitcoin ETF filing, that can be taken as further validation for the longevity of these technologies.
Contact Details
Proactive Investors
+1 347-449-0879
na-editorial@proactiveinvestors.com
View source version on newsdirect.com: https://newsdirect.com/news/rocketfuel-shares-how-latest-imf-push-for-global-cbdcs-validates-future-of-blockchain-and-crypto-262985322