Gary Miliefsky will discuss the risks and rewards of cyber insurance to MGAs and Carriers at Insurance Industry exclusive event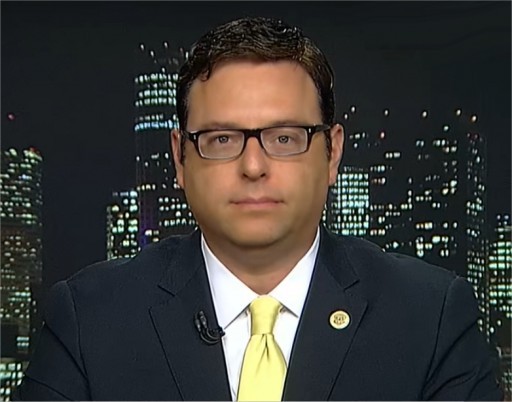 Nashua, NH - May 1, 2017 - (
Newswire.com
)
SnoopWall, Inc., the global leader in breach prevention, on the heels of recently announcing a partnership with Assurant to launch Cyber Breach Prevention protections in the Small to Medium Size Enterprise (SME) markets, says its CEO, Gary Miliefsky, a world-renowned cyber security expert and frequent speaker on international media outlets including SKY NEWS, FOX NEWS, CNN, ABC, CBS, NBC, CTV and many more (with his bio available online at http://www.garymiliefsky.com and http://www.snoopwall.com/media), will be keynoting the exclusive AON Benfield Ignition Forum 2017 in Chicago, Ill., on May 3, 2017.
The AON Benfield Ignition Forum 2017 is an invitation-only exclusive event for MGAs and Carriers with a spotlight on an industry in transition.
"With great risk, properly navigated, comes great reward. There is a huge opportunity for the Insurance Industry to drive strong security by design in the cyber environments they are insuring because they have tremendous untapped leverage on the manufacturers of smart computing equipment. I'll share the upcoming threats against Internet of Things (IoT) and smartdevices including autonomous cars. In addition, during my keynote, I will explain what the Insurance industry needs to do to consistently manage and measure cyber risks when binding cyber insurance policies," said Gary S. Miliefsky, CEO of SnoopWall, Inc.
About Gary Miliefsky
Gary is the CEO of SnoopWall, Inc. and a co-inventor of the company's innovative breach prevention technologies. He is a cyber-security expert and a frequently invited guest on national and international media, commenting on mobile privacy, cyber security, cyber crime and cyber terrorism, also covered in both Forbes and Fortune Magazines. He has been extremely active in the INFOSEC arena, he is an active member of Phi Beta Cyber Society (http://cybersecurityventures.com/phi-beta-cyber/), an organization dedicated to helping high school students become cyber security professionals and ethical hackers. He founded and remains the Executive Producer of Cyber Defense Magazine. Miliefsky is a Founding Member of the US Department of Homeland Security (http://www.DHS.gov), the National Information Security Group (http://www.NAISG.org) and the OVAL advisory board of MITRE responsible for the CVE Program (http://CVE.mitre.org). He also assisted the National Infrastructure Advisory Council (NIAC), which operates within the U.S. Department of Homeland Security, in their development of The National Strategy to Secure Cyberspace, as well as the Center for the Study of Counter-Terrorism and Cyber Crime at Norwich University. Previously, Gary has been founder and/or inventor for technologies and corporations sold and licensed to Hexis Cyber, Intel/McAfee, IBM, Computer Associates and BlackBox Corporation. Gary is a member of ISC2.org and is a CISSP®. Learn more about him at http://www.snoopwall.com/media and http://www.garymiliefsky.com/ 
About SnoopWall
SnoopWall is the world's first breach prevention security company delivering a suite of network, mobile and app security products as well as cloud-based services protecting all computing devices from prying eyes and new threats through patented counterveillance cloaking technology. SnoopWall secures mission critical and highly valuable confidential information behind firewalls with our award-winning patented NetSHIELD appliances and with WinSHIELD on windows and MobileSHIELD on Google Android and Apple iOS mobile devices with next generation technology that detects and blocks all remote control, eavesdropping and spying, based on the patented AppSHIELD SDK. SnoopWall's software products and hardware appliances are all proudly made in the U.S.A.  Visit us at http://www.snoopwall.com and follow us on Twitter: @SnoopWallSecure.
Media Contact:
Brittany Thomas
News & Experts
Tel: 727-443-7115 Ext: 221
brittany@newsandexperts.com
Related Links
SnoopWall Media Page
Assurant Partnership
Press Release Service by
Newswire.com
Original Source:
SnoopWall CEO, a Breach Prevention Expert, to Keynote AON Benfield's Ignition Forum 2017