Ashton Whiteley reports the world's top steel manufacturing country will continue to reduce output as it increases efforts to rebalance the economy and fight pollution.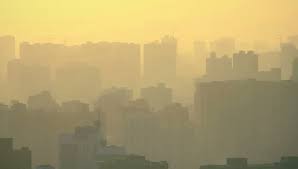 Shanghai, China - October 26, 2017 - (
Newswire.com
)
​According to data recently released by the World Steel Association, worldwide steel production reached its lowest level since February in September, with steel mills in top producing country, China, reducing output as Beijing stepped up its campaign for less polluted skies.
For the 66 nations that report to the World Steel Association (worldsteel), output reached 141.4 million tonnes last month, a monthly drop of 2.3 percent and an annual increase of 5.6 percent. This was the lowest monthly level of production since February this year.
Worldsteel data revealed that crude steel production in China, which is responsible for approximately 50 percent of the world's steel output came in at 71.8 million tonnes last month. This was a yearly increase of 5.3 percent and a monthly decrease of 3.7 percent.  
Analysts at Shanghai, China based Ashton Whiteley stated that production drops of 30 million tonnes or more are anticipated in China the coming months as Beijing steps up its campaign against pollution.
Official figures from China reveal that since the beginning of 2016, the nation has reduced legal steel capacity by 110 tonnes and also cut a further 120 million tonnes of illegal steel capacity. These cuts are only now beginning to show in lower production figures.
Since the 12 year lows of December 2015, average global steel prices have risen by around 50 percent, fueled by increased infrastructure spending, greater trade protectionism and China's capacity cuts.
Worldsteel is expecting 2018 to be a year of no increase in steel demand in China as Beijing curbs infrastructure spending and the country ramps up its efforts to protect the environment.
Contact - Market Watch Asia - 128 Chaoyang Park S Rd, Chaoyang Qu, Beijing Shi, China. media@marketwatch-asia.com
Related Links
Ashton Whiteley: British Consumer Spending Increases
Ashton Whiteley Report Shows Recovery In China's Services Sector
Press Release Service by
Newswire.com
Original Source:
Ashton Whiteley: Steel Output Drops as China Fights Smog