Chicago, Illinois - November 24, 2017 - (
Newswire.com
)
Receiving a Torch Award from the Better Business Bureau is an honor to select businesses. The Better Business Bureau (BBB) Torch Award honors businesses that have been "Doing It Right – Ethically." King Heating, Cooling, and Plumbing is pleased to announce today that it has received a 2017 Torch Award for Marketplace Ethics.
"Companies receiving the Torch Award have distinguished themselves as businesses that operate in an ethical manner," said Steve J. Bernas, president & CEO of the Better Business Bureau serving Chicago and Northern Illinois. "They know the importance of their customers, employees, community members and other stakeholders to their business' success. This is at the heart of why the BBB conducts the Torch Award program. We want to encourage businesses to do their best because it benefits everyone."
King Heating, Cooling, and Plumbing won the 2017 Torch Award For Marketplace Ethics for companies with 10-99 employees. "We are proud to win this prestigious award," said Tim Willson, President and CEO of King Heating, Cooling, and Plumbing. "The Torch Award is one way we can show our customers the dedication we have to them."
King Heating, Cooling, and Plumbing is celebrating 50 years of offering consumers the best in HVAC, Plumbing, and Electrical. "Our desire is to stay focused on what we do best; provide outstanding products and unsurpassed customer service," said Willson.
For more information contact:
Luke Willson
(708) 687-6898
Luke@kingheating.com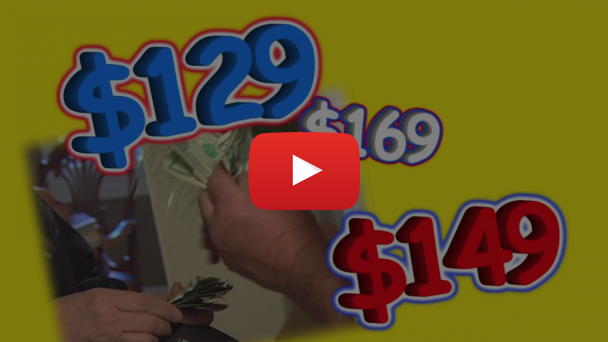 Related Links
Company Website
King Heating, Cooling and Plumbing
Related Images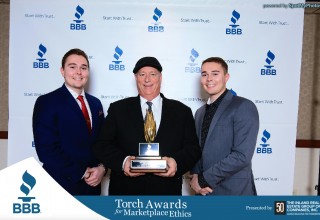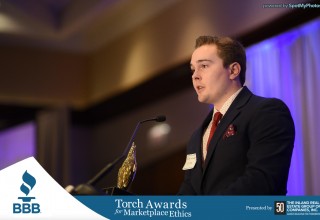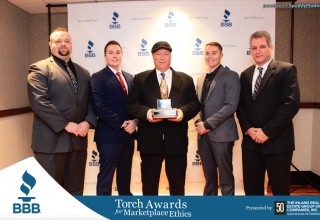 Press Release Service by
Newswire.com
Original Source:
King Heating, Cooling, and Plumbing: 2017 Better Business Bureau Torch Award for Marketplace Ethics Winners