A complimentary member event with honorary guest Emmitt Smith, premium tasting from Tequila Herradura, and the Dallas Cowboys Cheerleaders

DALLAS - April 24, 2018 - (
Newswire.com
)
The Dallas Morning News and SportsDay will reward its print and digital members with exclusive VIP access to its SportsDay Draft Party held at The Owners Box at the Omni Hotel in Dallas, Texas, on April 25, at 7 p.m.
SportsDay writers and columnists will participate in a roundtable discussion with Emmitt Smith about the upcoming draft, including a meet and greet, and an appearance from The Dallas Cowboys Cheerleaders. Members will also enjoy an exclusive Tequila Herradura tasting plus photo opportunities with the panel.
The event is hosted by The Dallas Morning News' Plugged In loyalty rewards program and is complimentary for its members. The SportsDay Draft Party underscores the commitment from The Dallas Morning News to keep customer focus and loyalty at the forefront of their business.
"The Plugged In loyalty rewards program gives our members the keys to our great city. We're committed to bringing exclusive experiences and events like this private party to our print and digital members as an added value. We're thrilled to partner with our SportsDay journalists, Emmitt Smith, Tequila Herradura, and The Owners Box. This is just one of many events our subscribers can participate in throughout the year," said Leslie Lauhon, Head of Loyalty for The Dallas Morning News.
"The Dallas Morning News is an integral part of our community here in Dallas and is a key conduit to information and experiences of specific interest to North Texans," offered Grant Moise, Publisher of the Dallas Morning News. "We welcome the opportunities we are able to provide members to experience the news and events that shape this great city first hand. This event is a shining example of how we can allow our members to actually experience the draft through the lens offered by the award-winning journalists of The Dallas Morning News."  
About The Dallas Morning News
Established in 1885, The Dallas Morning News (dallasnews.com) is Texas' leading newspaper and the flagship newspaper subsidiary of A. H. Belo Corporation. It has received nine Pulitzer Prizes since 1986, as well as numerous other industry awards recognizing the quality of its investigative and feature journalism, design, and photojournalism. Its portfolio of print and digital products reaches an average weekly audience of more than 1.5 million people and includes online news and information sites, iPhone, Android and iPad apps; Al Dia (www.aldiatx.com), the leading Spanish-language daily in North Texas; SportsDay (sportsday.dallasnews.com), named as one of the nation's top 10 daily, Sunday and special sports section by the Associated Press; GuideLive (www.guidelive.com), the source for the most accurate listings and reviews for local restaurants, upcoming events and theater performances in North Texas; and briefing (res.dallasnews.com/briefing), the paper's home-delivered quick-read paper.
For advertisers, the portfolio of products and a suite of traditional, digital and experiential marketing solutions is represented by Belo Media Group (www.belomediagroup.com).
­Media Contact: Leslie Lauhon, Loyalty & Retention Mgr, The Dallas Morning News, The Dallas Morning News - llauhon@dallasnews.com
Related Images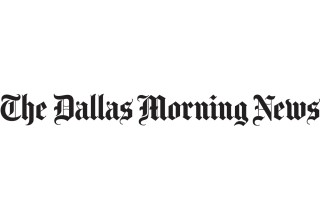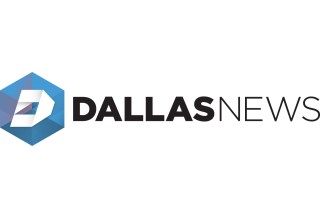 Press Release Service by
Newswire.com
Original Source:
The Dallas Morning News to Reward Members With Exclusive Draft Party