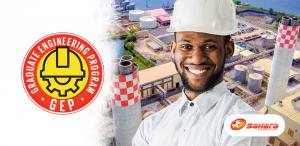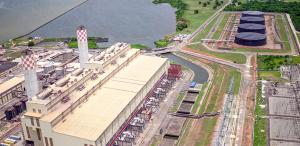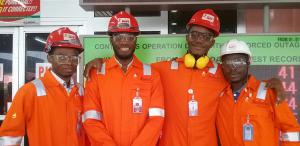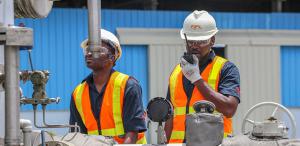 Leading power generation and distribution holding company Sahara Power Group Ltd. has announced the commencement of its 2018 Graduate Engineering Program(GEP)
Engineers are a crucial component in any STEM (Science, Technology, Engineering and Mathematics) framework. At Sahara, we have embraced innovation as the driver of the framework required"
— Ivie Imasogie-Adigun, Head Sahara Group Human Resources
LAGOS, LAGOS, NIGERIA, August 31, 2018 /
EINPresswire.com
/ -- Leading power generation and distribution holding company Sahara Power Group Ltd. has announced the commencement of its 2018 Graduate Engineering Program(GEP).
The GEP aims to recruit engineers aged between 21- 27seeking opportunities to build foundational technical and professional skills with hands-on rotational assignments, strategic technical projects, and leadership skills in the group's power generation operating companies – Egbin Power Plc. and First Independent Power Limited.
Sahara Power Group Ltd was established in 2013 as a holding company for the formerly state-owned Egbin Power Plc., Ikeja Distribution Company, and First Independent Power Limited, Rivers State. It is widely considered one of the most credible industry models of vertical integration in the power sector consisting of two generation plants and a distribution plant.
The strategic vision of the company to become the largest, most efficient, most effective, privately owned electric power company in Sub-Saharan Africa and beyond spurred the creation of the GEP which is delivered through a rigorous selection process and the training of eligible applicants from various fields of the engineering profession including electrical, chemical, electronic and mechanical.
Since 2014 Sahara Power Group has recruited over 130 graduate engineers in the country in line with its commitment to empower the youth and develop local capacity in the power sector. These young engineers have continued to grow their expertise in line with Sahara's robust human capital development policy.
Explaining what determines an ideal candidate, Ivie Imasogie-Adigun, Head-Sahara Group Human Resources said " Engineers are a crucial component in any STEM (Science, Technology, Engineering, and Mathematics) framework. At Sahara, we have embraced innovation as the driver of the framework required to scale up our human capital development and power generation capacity."
She added, "Whilst there is a high barrier to entry with respect to academic requirements, we are also looking for softs skills in terms of communication, interpersonal relations and rounded displays of emotional intelligence. A combination of soft skills and academic acumen move us ever closer to the goals we sought to achieve when we conceived the GEP.
Eligible candidates may submit their applications via
http://e-recruiter.ng/portal/spgcareers
before the 28th of September 2018.
Bethel Obioma
Sahara Group
+234-1-2793811
email us here