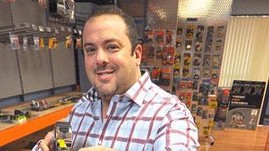 DEERFIELD BEACH, Fla. - September 26, 2018 - (
Newswire.com
)
Iron Bridge Tools Inc. announced the death of its CEO, Glenn Robinson. The leadership of this innovative company serving the consumer and professional hand tool market stated that Robinson was great as both a leader and a human being.
"It is with great sadness to announce the passing of Glenn Robinson, CEO of Iron Bridge Tools Inc. on Wednesday, Sept. 19, 2018. Glenn's desire to create innovative hand tools that the market had not tapped into gave him the jumping board to form Iron Bridge Tools out of his home kitchen many years ago," the statement continued. "From there he built strong relationships and has since passed these skills on to his team to keep it moving forward."
Robinson was also the founder and owner of the Blackzilians mixed-martial arts team in Boca Raton. The Blackzilians train Ultimate Fighting Championship competitors. In 2015, Robinson co-starred on the Ultimate Fighter reality show on Fox Sports as fighters from the Blackzilians competed against Coconut Creek-based American Top Team. Robinson also founded the MMA-themed clothing line JACO.
Since founding the camp, Robinson had worked with the likes of former UFC champions Rashad Evans, Eddie Alvarez and Vitor Belfort, as well as world title contenders Anthony Johnson and Volkan Oezdemir, among many other notable names.
"It's a name that's known worldwide," Robinson said. "And right now the Blackzilians name doesn't stand for black or white, it just stands for power. It doesn't stand for race, religion, creed, color. It just stands for honor, it just stands for strength."
Iron Bridge Tools Looks To The Future
Hardy Haenisch has accepted his new role as interim CEO. Haenisch joined the Iron Bridge family one year ago. Alissa Robinson will continue as Iron Bridge's interim COO. Alissa has worked for Iron Bridge Tools for 10 years in various capacities. The company has strong key players working in operations and product design. Iron Bridge Tools will move forward with Glenn's vision intact. Glenn will be dearly missed.
"Those of us who have been fortunate enough to know and work with Glenn have lost a dear friend and an inspiration," said Fort Lauderdale attorney Craig A. Pugatch of Rice Pugatch Robinson Storfer & Cohen. "Glenn leaves behind a great company, a great culture and a great team that he affectionately referred to as 'The Iron Bridge Family.' His spirit will forever live on at Iron Bridge."
ABOUT IRON BRIDGE TOOLS
Iron Bridge Tools was founded in 2006, with an understanding that the hand tool industry still had plenty of untapped opportunities to explore. The company sought to discover how every tool could be improved upon or enhanced in a unique fashion to fit the needs of today's consumers. Innovation became the company's core focus, resulting in solid business relationships in today's market.
Iron Bridge Tools has built a reputation on designing innovative consumer products in private label and national brands by employing a full-service product development team. Every step of the product lifecycle process evolves with creativity and quality to ensure consumer satisfaction. The company's corporate headquarters is located in Deerfield Beach, Florida, with manufacturing overseas.
For press inquiries, please contact Craig Pugatch at 954-262-8000 or email capugatch@rprslaw.com.
Related Images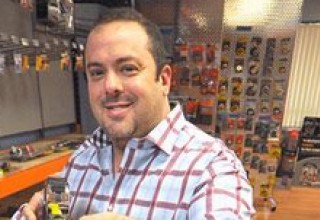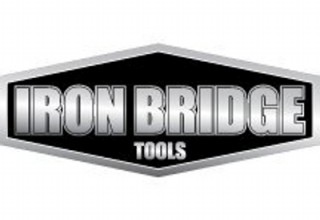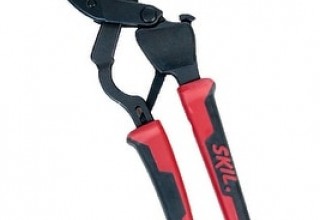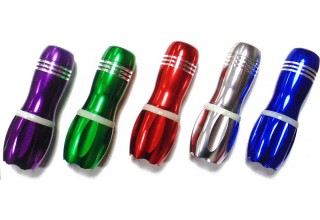 Press Release Service by
Newswire.com
Original Source:
Iron Bridge Tools CEO Passes Away