WayKen is dedicated to offering complete in-house finishing and painting services while providing suitable and specialty treatment solutions for customers all over the world.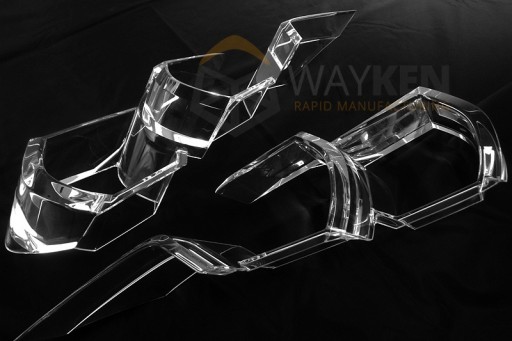 SHENZHEN, China - October 18, 2018 - (
Newswire.com
)
​It is known that the appearance of any product goes a long way in increasing the rate at which the product sells. The finishing and painting procedure generally happens to be the last step in production. From the visible molds to the last production department, the prototype machine gives a satisfactory painting and finishing service, thereby making them unique and top notch.
The moment a component has been produced, it will come with a special machining indication in the form of marks and textures. When the texture of the model intertwines with the usage, however, it has to be developed or completely detached from the surface of the component. This means that to attain a specified and an accurate outlook of customer's final model, the prototype must be subjected to an exclusive finishing process, which helps to finalize the last step required before the product can really be called a product.
"Today, also, the prototype will be subjected to finishing process which includes form fitting, coupling and metal inserting, polishing and sanding, painting and printing, blasting and brushing." - Founder Raymond.
Post-finish mold:
WayKen has an advanced post-finish mold which will help clients meet their numerous wants. This mold has been built to assure any clients of the texture, color or gloss of component and help them bring their dreams to reality. Any customers can take a tour by checking out Wayken's prototype finishing and advanced processing toggle to find answers to their questions or they can also contact one of the experienced project managers, Wayken team will also be there to serve each of customer better.
For more information about WayKen, please visit the link below;
https://www.waykenrm.com/technologies/prototype-finishing-painting
Insert supplies:
A more familiarized aspect of product finishing is supplying inserts. A metal fashioned insert will be added which gives way for increased durability of the threads even when the model requires bolts and nuts in the coupling process. Furthermore, finishes are developed in-house and these inserts help override all problems of engineering breakdowns, proffer answers and then achieve a standard finished prototype.
Removal of machining marks/scratch:
There are diverse procedures used to remove machining marks; however, if the procedure is not properly handled by an advanced prototype, it can reduce the compatibility of the component, thereby causing wear and tear which eventually wears away the important details. So when a component has important characteristics, tolerance requirements must be put in place. The finishing and painting prototype helps to remove any productions mark such as machine lines, burr and adhesive mark from the component surface. This can reduce the yield at which the product gives and can also tarnish the reputation of the company.
 Advanced spray painting:                          
Spray painting is a major working procedure for the final recommended texture and color of customer's product prototypes. Today, WayKen will be using a clear paint facility to ensure non-contaminants and non-dust environment for painting. This facility helps cub intense relative humidity conditions which may serve as a stressor in the painting department. The prototype painting machine makes maximum use of diverse spray machines and airbrushes with HVLP / LVLP motorized technologies from SATA, IWATA and DeVilbiss. The specified UV covers and acrylic 1K&2K PU motorized post-finishing coatings from PPG and DuPont ensure that prototypes have extra water repellence and chemical resistance, as well as a glossy and experienced finish.
TO KNOW MORE, VIST: https://www.waykenrm.com/
WAYKEN RAPID MANUFACTURING LIMITED
SHENZHEN WEIKE RAPID PROTOTYPING TECHNOLOGY CO. LTD.
Factory Add: Penglongpan Hi-tech Park, Dafu Rd, ShenZhen, China.
Phone: +86 755 2373 1920 Mobile: +86 136 0962 8044
Follow us:  FACEBOOK: https://www.facebook.com/waykenrm
INFO@WAYKENRM.COM
Related Images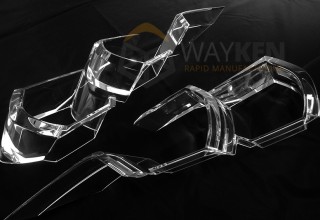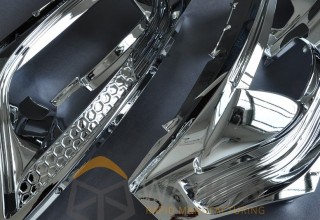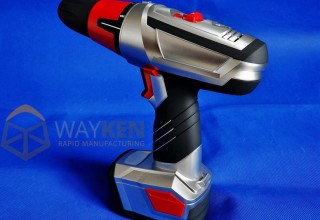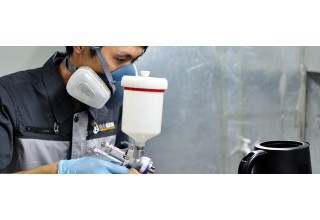 Press Release Service by
Newswire.com
Original Source:
WayKen is About Improving the Appearance of Prototypes Through Advanced Painting and Finishing Processes