Are Emerging Markets Investors Refocusing on Fundamentals?
August 27, 2020 at 13:45 PM EDT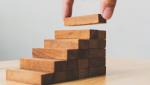 Emerging markets investors aren't throwing caution to the wind when it comes to allocating their capital into a space that was hit hard by the Covid-19 pandemic. As such, they're refocusing on fundamentals, which could spur emerging markets even further as economies start to reopen. Per a Financial...