Why Are Fixed Income Investors Flocking to Invesco's 'BKLN'?
February 18, 2021 at 02:11 AM EST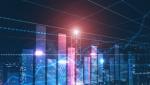 The Invesco Senior Loan ETF (BKLN) is seeing the second highest average daily volume in Invesco's ETF lineup. What's causing investors to flock to this senior debt ETF? The pandemic put credit agencies on alert for more potential defaults during a weakened economy, but a new risk is...