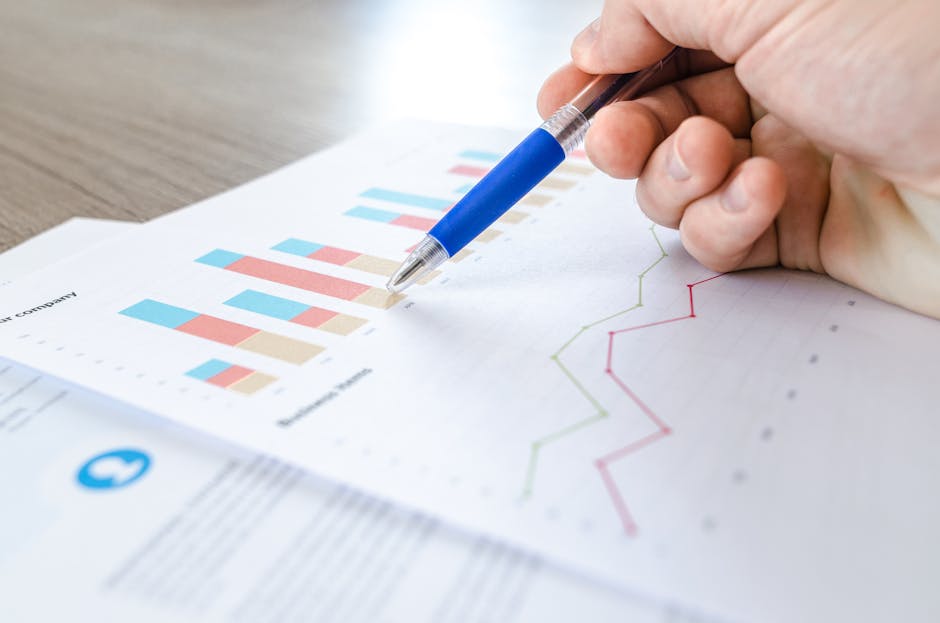 Photo by Lukas
Originally Posted On: Processing Expense Reports: How To Streamline & Automate Them EFFICIENTLY (ashconversions.com)
No matter your business, expense reports are a reality. These reports are normally tedious – from the management of receipts and manual data entry to the constant reconciliation of information – the reimbursement process is rarely smooth. There is a collection of best practices and habits that can help improve your bottom line.
Expense Report Basics
Expense reports are typically forms that track spending. They are used to reimburse employees who paid for business,  travel and other expenses out-of-pocket. These reports have typically been made using Word, Excel or PDF templates and then submitted to management , often through email. These reports are then analysed for errors or policy violations which can be very time-consuming.
How do you manage expense reports?
Traditionally, businesses use a standard form that employees fill out and submit along with the receipts for the requested reimbursement. This information gets sent to the finance team who then validates for accuracy. Each company has its own expense report process and reimbursement procedures, so forms may vary from business to business. No one has the exact same process.
What should an expense report include?
There are so many different items to include in expense reports. Typically, this is covered in your company's expense policy. It includes any spending necessary to run the organization, such as parking, meals, business travel, gas or hotels, or anything the managers deem essential. As a business, you want to be covering employee expenses wherever it makes sense.
Most forms include:
Date: the date the item was purchased
Vendor: where the item was purchased
Client: what client the item was purchased for
Project: what project the item was purchased for
Account: instead of client or project fields, an account number can be used
Author: who purchased the item
Notes: additional clarifying notes
Amount: total cost, including tax
How long do expense reports take?
It is said that on average it takes 20 minutes to complete one expense report. It was also found that companies spend approximately $20.18 to process a single report. Now when you consider the number of people submitting expenses every month, this means significant costs – and time – for very little value. A proper expense management procedure would streamline the process and save your business significant time and money.
Risks Of Manually Processing Expense Reports 
When it comes to expense management , manually processing the information not only creates a huge workload for your finance team, but it actually comes with some risks. First, manual processes can lead to error and frustration. Having to manually submit  expense reports and receipts  can easily result in transactions being missed. This means, for the report to be approved and for the employees to be reimbursed it can take a lot of unnecessary time and effort. If your organization provides employees with a company credit card or debit cards, a manual process is even more of a challenge. Employees will have their receipts from hotels, restaurants or stores and attach these to their claim, however, the card transaction data comes directly from the processor to the finance team. They then need to manually verify that each transaction on the card statement matches to a corresponding receipt in order to process the payment. This can lead to headaches for everyone. Finally, when manually processing expenses, it is easy for an error in a form to be missed, resulting in loss of money for either the company or the employee.
How to avoid these risks?
Avoiding these risks is simple – really! Here are some tips. With a proper expense management system, you'll be able to avoid many challenges that come with manual expense reporting. For example, expense automation solutions streamline the approval process by putting the entire task online and automating workflows. To solve the credit card problem, linking an employee's credit cards to their  expense wallet in the company's expense reporting system allows for the solution to automatically match card transactions with the receipts submitted, eliminating the manual matching process. There are so many ways that the ACI's Travel & Expense Management Automation solution can help your company save money and eliminate risks.
Profitable Ideas To Streamline Your Expense Management
The manual expense reporting process has been costing companies way too much for far too long. Given the significant amount of time spent by finance teams handling business expenses, many are moving towards using software. Best practices are to ensure more efficient, accurate expense reporting on any device.
Instead of wasting time on expense management software, let ACI help. 
The expense process can be challenging and we want to help your team to be on the same page. The ACI T&E expense management solution is an online, real-time application used to manage the process of reporting expenses, giving your organization more visibility and your employees the flexibility to quickly and easily submit their expenses using any smart device. By implementing our expense management solution, your organization will streamline the overall reporting process, increase productivity, enforce policy compliance and reduce employee reimbursement time. Call us today at 1-800-719-9621 or contact us by clicking the 'Contact' button below.