Looking for a Greener Way to Invest in Real Estate?
July 16, 2021 at 09:46 AM EDT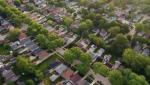 Surging real estate prices and the popularity of environmental, social, and governance (ESG) investing make a for a potent combination with the Invesco MSCI Green Building ETF (GBLD). GLBD poses a unique investing opportunity as the global movement toward energy efficiency slowly permeates into the...