Will Biden's EV Goals Light Up the U.S. Electrical Grid?
August 09, 2021 at 15:14 PM EDT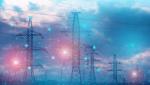 On Thursday, President Biden announced his intent to sign an executive order calling for 40% to 50% of all new car sales in the U.S. to be electric vehicles (EV) by 2030. It's a bold plan and one that carries with it positive implications for an assortment of exchange traded funds, including...