Looking to Trim Your Exposure to China?
August 18, 2021 at 17:11 PM EDT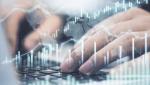 Traditional emerging markets benchmarks are being strained this year by slumping Chinese stocks – a scenario caused by Beijing's intensifying regulatory efforts toward consumer internet and for-profit tutoring firms, among others. The MSCI Emerging Markets Index is down 0.79% year-to-date,...