Making a Contrarian Bet on Emerging Markets?
August 23, 2021 at 11:22 AM EDT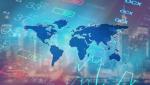 With the MSCI Emerging Markets Index down more than 4% this year, it'd be easy for advisors to be dismissive of stocks in developing economies. Throw in lack of visibility as to when Beijing will take its foot off the regulatory gas pedal and the near-term outlook for emerging markets becomes...