Model Beware
(PRUnderground) November 9th, 2021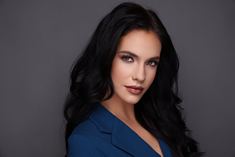 Models need the skills to recognize and understand the difference between sustainable opportunities vs. novelty acts. It's important to note here that a sustainable opportunity is synonymous with a justifiable, workable opportunity. By recognizing sustainable opportunities, models will be able to embrace their careers in a positive manner and constantly move forward in the industry. Unfortunately, models that do not recognize sustainable opportunities will have a tendency to fall behind in their careers on a regular basis.
By recognizing that models for the most part do lack the skills to recognize sustainable opportunities, a valid industry niche presents itself. Handled properly, filling this void in the industry could be very revolutionary. The fashion industry is a very powerful and manipulative industry for many, and the industry has run its course for years with few challenges. Today, the industry is still powerful and manipulative, but the difference is that it's being called out in areas where it lacks social acceptance and in some instances, enough is enough. Things have changed.
Coming out of a pandemic, regardless of industry, we all have been given a fresh platform where we can decide on how we can move forward to create changes within our own individual industries.
If you work in the fashion industry long enough, including venues such as; New York Fashion Week, Vogue featured runways, or gracing stages from virtually every corner of the world, you will grow to love this industry and embrace all of its hardworking professionals. But, as a seasoned fashion industry professional you will also become aware of the fact that the industry has a dark side. It will only be the experienced professionals that will see the confusion, loss of direction, power struggles, and confidence killers.
Before a model looks for outward help or assistance, they need to take a serious look at themselves. They must look inward; WHO are they? WHY do they want to become a model? WHAT are their goals? WHEN are they going to start? WHERE are they going? HOW do they think they're going to even get there?
Then and only then a model should take the next step to seek ethical education. Ethical education should be specifically designed to meet the individual needs of each and every aspiring model giving them the ability to recognize and understand sustainable opportunities. Maddison & Company has been developed and explicitly designed to ensure that all the necessary ingredients will allow radical change to occur for each and every current and aspiring model in and around the fashion industry.
The post Maddison & Company Takes A Look At The Modeling Industry Caveat first appeared on PRUnderground.
Press Contact
Name: Maddison & Company

Phone: -

Email: Contact Us

Website: https://www.maddisonandcompany.com/
Original Press Release.