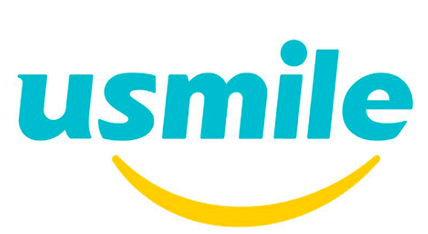 Top electric toothbrush brand, usmile, ranked amongst the highly rated manufacturers across the globe
The team at usmile continues to add more feathers to their already highly decorated hat, judging by the tons of reviews from customers across the globe. Known for their range of premium quality electric toothbrush series, usmile has grown to become a sought-after name in the industry, recently ranked alongside big brands, including the likes of Oral B and Philips Sonicare. The feat is a reiteration of how far the brand has gone in the oral health industry, especially with the acceptance of their products.
Reports have revealed that more people are beginning to prefer electric toothbrush to traditional toothbrushes due to their user-friendliness and more importantly their effectiveness, especially in cleaning hard-to-reach areas of the mouth. Consequently, a plethora of brands have continued to emerge in response to the increasing demand by customers. However, some names have distinguished themselves in the multi-billion-dollar industry, standing the test of time for the level of quality and overall experience delivered to consumers. The likes of usmile have practically challenged the status quo in the global electric toothbrush industry, delivering solutions that rival other top brands in the market
The range of electric toothbrushes from usmile are carefully curated to meet the diverse needs of all categories of users across all age groups. Categorized into the Ultra Sonic, Roman Column, and Classic series, the toothbrush collection ensures that no one is left out of the usmile experience, irrespective of their preference or condition of their oral hygiene.
Usmile has deservedly stolen the hearts of millions of people worldwide, with the thousands of positive reviews from customers substantiating this claim. The feats achieved by the brand have put it at par with major names in the market.
For more information about usmile and their plethora of oral health care solutions, visit - https://shop.usmile.com/. Usmile can also be found across several social media platforms, including Facebook, Instagram, and YouTube.
About usmile
Usmile is a multi-award-winning provider of oral health care products, with a specialization in offering delivering tech-driven solutions to customers across the globe. The brand has grown over the years to become a household name in different countries of the world, with their revolutionary electronic toothbrush collection literally setting the pace as the most-reviewed product in its category. Usmile also offers a groundbreaking water flosser as well as accessories, making it a one-stop-shop for all oral health needs, with the products reasonably priced to allow as many people as possible to stay healthy and confident.
Media Contact
Company Name: Usmile Trading (HK) Co., Limited
Email: Send Email
Country: HongKong
Website: https://shop.usmile.com/