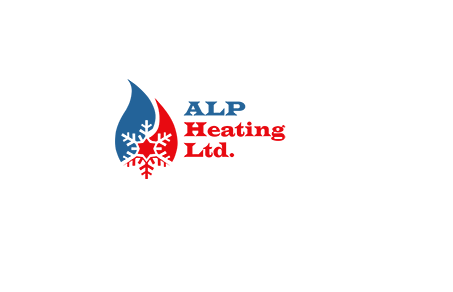 Recently, ALP Heating announced that it will expand its offering of customer comfort and efficiency by providing furnace repairs and replacement installations for both commercial and residential customers. According to the company, this provision is also coming with a free estimate. It takes into consideration that most homeowners use furnaces as a major heating source, especially during the frosty months of winter.
Although these appliances are designed to provide maximum performance with a high level of durability, they are not exempt from frequent malfunctions. Some of the faults are a result of poor maintenance, overuse, or ageing, with signs of corrosion on the metal parts. The company noted that due to these breakdowns, customers could face a loss of warm air supply and, in worst cases, the potential for safety hazards. Extra power bills can result from this, especially during periods of heavy use.
Broken furnaces can be repaired, updated, or replaced by the customer's needs and the unit's condition. Typically, such repairs or installations could cost an arm or leg, depending on the fault. However, ALP Heating is there to ensure that furnace users spend the right amount for optimum value. Its technicians are trained and certified to handle all requests. Their roles include thorough diagnostics and troubleshooting of all parts of the appliance. These professionals are also trained to assess the furnace's condition and its performance.
Following these evaluations, services may either revolve around repairs or overhauls. For example, ALP Heating appliance technicians can, among other things,
Double check the electrical connections and gas lines to ensure that they are laid properly
If required, adjust or amend the furnace air ducts
Replace a faulty furnace humidifier connected to the HVAC system
Test the repaired appliance to be sure it performs optimally
Provide a warranty on its repairs and installations, thereby saving the user money overtime
Free consultations on appliance repairs, maintenance, and installation

ALP Heating does more than just fix broken furnaces, the company ensures that an existing working appliance is maintained to the best of its capacity. A regular inspection of the furnace's blower motor, for instance, can ensure that the unit operates with maximum efficiency and minimal downtime. By providing maintenance schedules, the company reduces the need for costly repairs.
In addition to providing furnace installation and repair services, ALP Heating guides homeowners on how to troubleshoot furnaces. Guidelines, which are available on the company's site, cover furnace switches, vents, circuit breakers, filters, and thermostat settings. If these approaches fail to resolve the appliance fault, users can request professional repairs, which are available at any time of the day. Customers also have access to competitive repair and installation costs.
About ALP Heating
ALP Heating is an independent furnace installation and repair service provider, headquartered in Vaughan, Ontario. The company employs licensed technicians who service, repair and install all heating and cooling brands and models. Their services encapsulate fireplace and furnaces, gas stoves and lines, humidifiers, cooling systems, and water heaters. ALP Heating operates Mondays to Saturdays and cover areas including Vaughan, Richmond Hill, Bradford, and North to mention a few. The company operates Mondays to Saturdays.
Media Contact
Company Name: ALP Heating Ltd.
Contact Person: Media Relations
Email: Send Email
Phone: 647-972-8714
City: Vaughan
State: Ontario
Country: Canada
Website: https://alpheating.ca/