WINREAL tells about its company and Real Estate projects.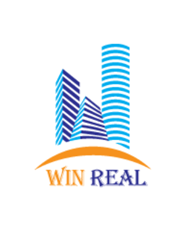 February 26, 2022 —
WINREAL Real Estate Company Limited is a prominent unit about real estate brokerage in Ho Chi Minh City. With 06 years of experience in the real estate industry, WINREAL has effectively consulted many houses, apartment projects and land plots to customers. The company has a professional staff who always advise customers on quality and worthy products. Hence, WINREAL always satisfies all the customer's requirements and always introduces the customer to the best suitable projects according to every customer's wishes.
Vietnam's architecture is growing, learning from Europe and pioneering countries globally, and several exceptional projects are being implemented. WINREAL keeps updating every trend in the real estate world to advise the ideal information source to the customer. From the management board to staff, the company is always up to learn to better their professional qualification, with the motive of orienting WINREAL to become a pioneer leading company in the domain of Real Estate Consulting Services in Vietnam. With Vietnam's economy is keep developing again, working life is quite hectic. Everyone wants to find a place to live or invest. Grasping all the requirements of consumers, WINREAL always connects with the customer with the supreme quality projects and best suits their wishes, always providing better quality products and experiences to customers. WINREAL will surely never disappoint the customer.
The company currently has 3 main outstanding projects: Zeit River Thu Thiem luxury apartment complex, The Luxe Thu Thiem luxury apartment complex and The Classia Khang Dien project. All 3 projects have golden locations, diverse utilities with modern infrastructure, reliable investors, ensuring to bring customers the perfect living space.
In addition, WINREAL is a reliable Real Estate company specializing in offering reputable real estate consulting services that have cooperated with many renowned investors in Vietnam like Keppeland, Kusto, Khang Dien, Capital Land, Refico, Dien Phuc Thanh, Masterise Home, Tan A Dai Thanh, etc. At the same time, WINREAL Real Estate Co., Ltd has been accompanied by many outstanding projects such as Lexington, Estella Heights, Masteri, Diamond Island, Palm City, Merosa, etc.
WINREAL operates with core values: Firmness - Belief - Value - Prestige. The company is committed to becoming a professional and reliable partner of customers. The company has been building long-lasting and good relationships with leading large investors in Vietnam. Newly opened real estate projects are always updated regularly with full product information, incentives and accurate prices. The consulting team is always available 24/7, providing professional and dedicated support to help customers make the best choice.
For more information, click at: https://winreal.vn/
About the Company: WINREAL is the top reputable real estate company in Ho Chi Minh City with around 6 years of experience. The company owns a team of skilled and dedicated employees who always bring the best quality options to customers.
Contact Detail:
Facebook: https://www.facebook.com/Winrealgroup/
Twitter: https://twitter.com/winrealvn
Youtube: https://www.youtube.com/channel/UCQjF-aScyJloZx6LCPLYZzg
Contact Info:
Name: WINREAL
Email: Send Email
Organization: WINREAL REAL ESTATE CO., LTD
Address: 105 Vanh Dai Tay, An Khanh Ward, District 2, Thu Duc City, Ho Chi Minh City, Vietnam.
Phone: 0916-112-339
Website: https://winreal.vn/
Source:
Release ID: 89065817