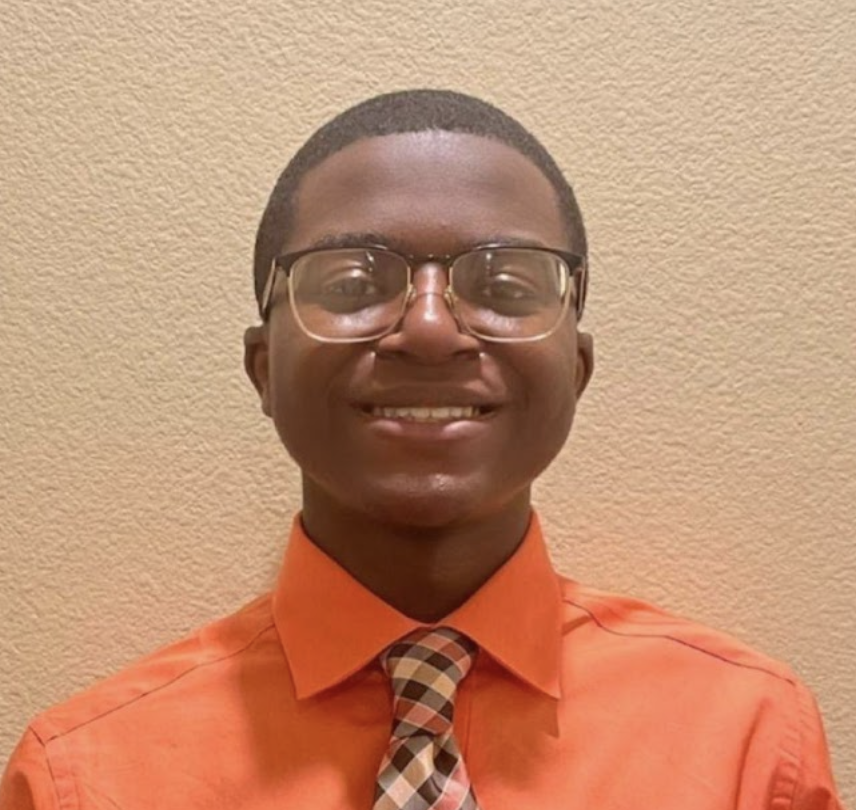 Elijah Burks
SHREVEPORT, LA - March 7, 2022 - Elijah Burks is among 40 student finalists across the nation participating in the Regeneron Science Talent Search 2022, the nation's oldest and most prestigious science and math competition for seniors in high school. This year more than 1,800 scholars submitted their works. Finalists are chosen based on their creative and original scientific research, achievements in school and their communities, and their potential to become world-changing scientists and leaders. Burks' project entry is entitled: The Effect of Freshwater Acidification on Clams. His fascination for animals and nature helped inspire the topic.
Each year, students submit original research essential to the scientific field. The Regeneron STS goals are to empower inspiring young leaders and provide an important platform for their work. These promising young scientists have an opportunity to develop and display their ideas that could potentially solve some of the world's greatest challenges. Each finalist is awarded at least $25,000, while the top 10 receive awards ranging from $40,000 to $250,000. 
Burks, a senior at Caddo Parish Magnet High in Shreveport, LA is considered a top science contender. Having already received several first place science prizes at school and state fairs, Elijah made history being the first student from his school to earn a spot as a finalist in the national competition. He's also the first Louisiana student since 2006 to be recognized.  Burks, whose favorite subject is science, aspires to be an Orthopedic Spinal Surgeon.  His biggest influences are his father Broderick Burks and orthopedic spinal surgeon Dr. Antonio Webb.  When not studying, he enjoys taekwondo and playing the piano. He's an award-winning pianist and six-time taekwondo champion. In school Elijah is the Vice President of the Student Council, a member of the Key Club, an international service organization that tutors children in the community and participates in other community work, and part of the Student Library Association. Burks already understands the importance of mentorships and wants to inspire others. He said, "It is important to have someone to guide and encourage you. I want to produce research that will inspire others."
Not only is he inspiring others, he is making his family proud. His mother Shawanda Burks said, "My son is making history. I am so proud of Elijah. I'm speechless at all he's been able to accomplish in such a short amount of time. He truly is an inspiration. I love his passion for science and his dedication, drive, and commitment to work hard and never give up. He makes it very easy to be a parent."  When asked where he wanted to go to college he answered Tulane University or Howard University. He has already received offers from multiple colleges throughout the U.S. 
Burks will receive an all-expenses-paid trip to Washington, D.C. to compete for over $1.8 million in scholarships against the other 39 finalists. In addition to showcasing accomplishments, students will display their work to the public and meet with scientists and government leaders. The Regeneron Science Talent Search is a weeklong competition that starts on March 9 in Washington D.C. Winners will be announced March 15, 2022. 
Let's celebrate the bright and promising future of Elijah Burks. You can follow his journey or give encouragement on Instagram at elijah_b04.  Elijah wants everyone to remember, "Never let any obstacle get in the way of your goals. Find something you enjoy and can talk about for hours and that will bring you great success!"
Media Contact
Company Name: Access Media Wire
Email: Send Email
City: SHREVEPORT
State: LA
Country: United States
Website: https://fb.watch/bwqC_97mTg/