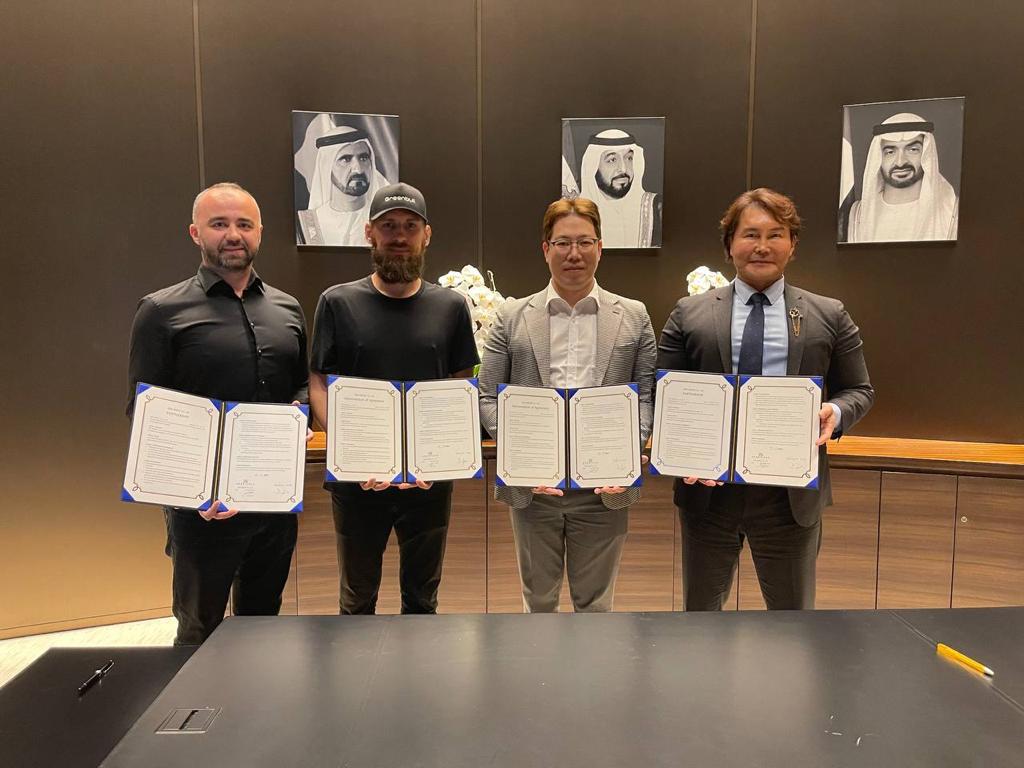 Igor Dyachenko, CEO of Alexandar Family, Won-sang Lee, CEO of DRM Bridge, and Bruce Jung, Board chairman of DRM Bridge
On March 25, DRM Bridge Corporation (DRM) and Studyum Labs signed a Memorandum of Association (MOA) at the Armani Hotel in Dubai. DRM was represented by Bruce Jeong, DRM's board chairman and Won-Sang Lee, CEO of DRM.
The MOS aim to foster close partnership between the two companies to expand their businesses in the United Arab Emirates. Studyum Labs is an innovative software company specializing in cutting-edge blockchain technology.
Studyum Labs has developed a new learning system with blockchain-incentive NFT rewards using artificial intelligence, emotion detection, facial recognition, and 3D avatars.
Studyum Labs and DRM announced that they plan to collaborate in the UAE for metaverse, NFT, K-pop, entertainment, as well as electric vehicles, rental businesses, cosmetics, and UAE investment sectors.
Media Contact
Company Name: DRM Bridge
Contact Person: Rio
Email: Send Email
Phone: +82 02 2668 0701
City: Seoul
Country: South Korea
Website: www.drmbridge.com