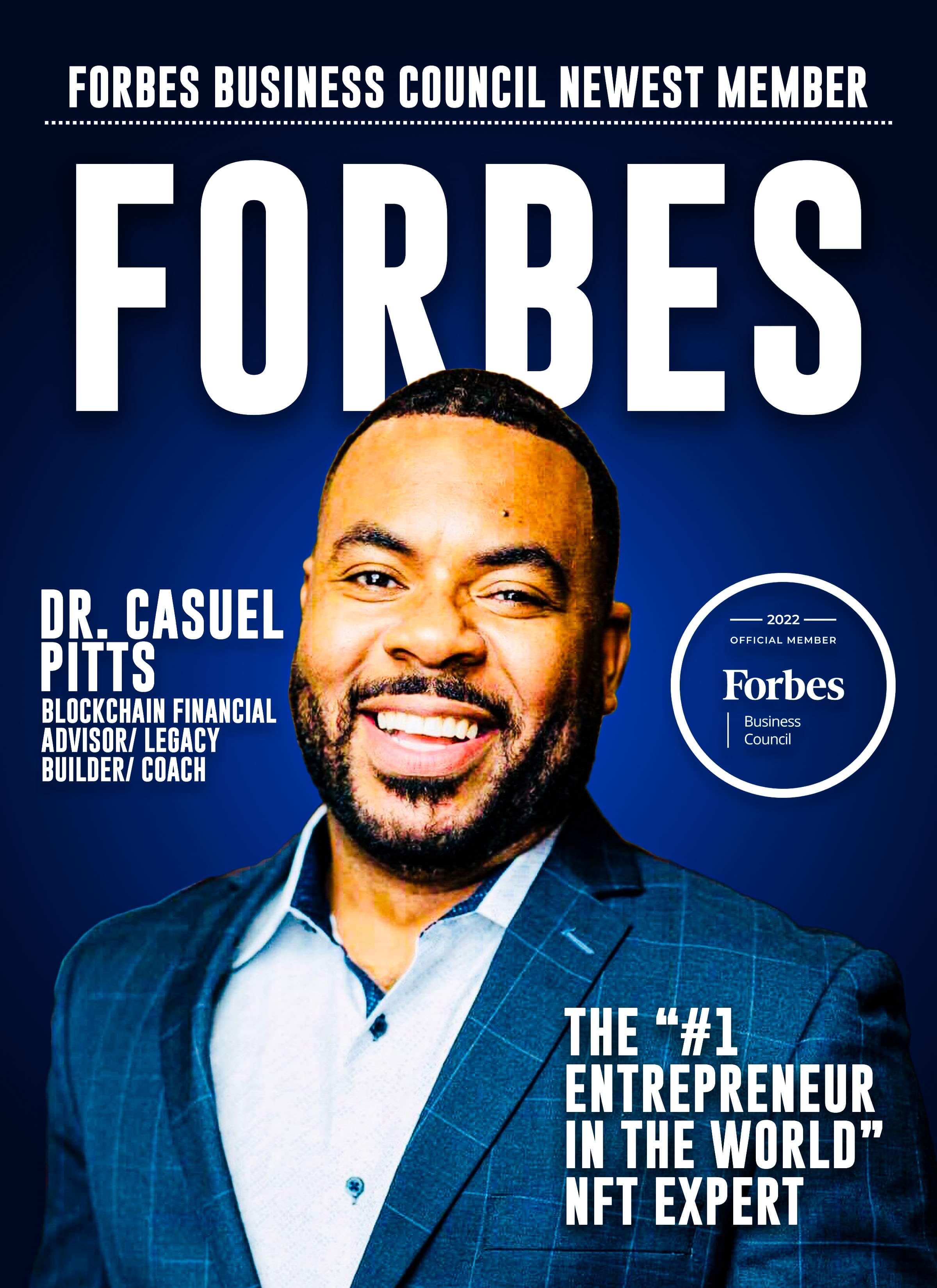 Dr. Casuel Pitts has made Forbes Business Council, which will give an immense boost to his mission to help small and medium-sized entrepreneurs build their business empires.
Dr. Casuel Pitts is one of the newest members of the Forbes Business Council. This prestigious honor immensely supports Dr. Pitts's mission which is to help entrepreneurs of small and medium-sized businesses build and sustain their empires.
Five years ago, Dr. Casuel Pitts started his company, Entrepreneur Empire Holdings LLC, with a vision to provide guidance and support to entrepreneurs, organizations, and executive teams. Through his efforts, many became the best in their industry and discovered newfound passions to excel at the work they set out to complete.
Forbes Business Council is a member-based invitation-only organization. The members of the Forbes Business Council are global industry leaders and executives who are experts in their fields and have years of working experience, customer engagement, knowledge of technology and growth. This organization is a perfect fit for Dr. Pitts and completely aligns with his mission to continue helping entrepreneurs build business dynasties all over the world.
Dr. Pitts's membership with the Forbes Business Council places him in a position to expand his connections, growth, and visibility. These three factors are very important for small and medium-sized business organizations to excel. Whether it is a start-up or an early-stage business, his association with the council gives him the tools to help individuals to take their business to the next level of success.
"One must become the best version that God has chosen us to be. And for that, we need to channel our inner passion through our works. With the help of the Forbes Business Council, more and more entrepreneurs, can be guided and helped so that they can build their business empire and contribute their bit to the society," - Dr. Casuel Pitts
For more details, visit www.drcasuelpitts.com
Email - bookcasuelpitts@gmail.con
Media Contact
Contact Person: Dr. Casuel Pitts
Email: Send Email
Country: United States
Website: www.drcasuelpitts.com