Is ESG Screaming Into the Void?
June 29, 2022 at 15:21 PM EDT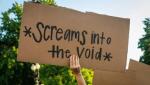 Few topics are more polarizing at a cocktail party full of the investor class than anything related to environmental, social, or governance (ESG) informed investing. While it's not quite the third rail, it's definitely a danger zone because it lives at an uncomfortable intersection of...