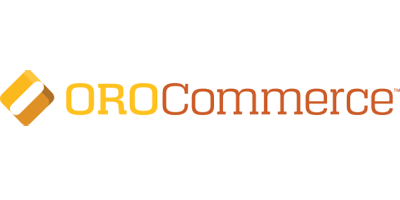 Yoav Kutner, CEO of Oro, Inc. recently talked about the solution to overcoming supplier confusion is advanced technology planning. Kutner emphasized acting, rather than reacting, in scenario planning. Supplier confusion happens with SKU (stock keeping units) proliferation. With supply chain constraints, alternative SKUs must be considered in advance of a stock outage. Just as there are multiple iterations of products being ordered, ranging in size, color, and specification, most B2B operations have learned the critical importance of supply diversity and alternative sourcing. Read more in Forbes.
"Advanced technology planning provides a trigger mechanism alerting buyers, production managers, and operations executives to alert the system when a part is out of stock or no longer available from the preferred vendor. This is far more than a "what if" scenario planning exercise. When finished goods have thousands of parts to track, the necessity of pre-planning becomes a mandate. A single missing screw shuts down product, manufacturing ceases, work stoppages occur, and promised delivery dates are missed. On-time delivery evaporates and so do profits," shared Kutner.
Kutner is a proud member of the Forbes Technology Council, an invitation-only organization for senior-level technology executives. Members are respected tech leaders and executives — CEOs, CIOs, CTOs, and others — selected for the council based on their deep knowledge and diverse experience in the industry.
About Oro, Inc.:  
Oro Inc. builds customer-driven, powerful, and flexible software for B2B digital transformation. The groundbreaking flexibility of their digital solutions coupled with a robust set of B2B features available out of the box, ensures Oro's B2B eCommerce and B2B marketplace management platforms are specifically designed for manufacturers, distributors, wholesalers, and multi-channel brands. Powerful core capabilities of the products, ease of customization and implementation, and the availability of a strong and knowledgeable technology ecosystem of solution integrators ensure best-in-class efficiency and time to market.
This integrated technology solution provides a diverse range of B2B features and capabilities including:
Personalization
Localization
Built-in multi-channel CRM
Powerful workflows
Pricing engine
Multi-website and multi-warehouse support

Oro, Inc. was launched in 2012 by former Magento co-founders including Yoav Kutner, Chief Executive Officer, who was named a Supply & Demand Chain Executive Pros to Know recipient.
The Oro team and partners, celebrate the company's 10-year anniversary, remotely delivering innovative solutions for dynamic companies embarking on digital transformation. OroCommerce was recognized as a strong player in the eCommerce vendors' market by all major analyst firms including IDC, Gartner, and Forrester. Follow on Twitter @OroCommerce or call at (323) 591-1514.
Media Contact
Company Name: Oro, Inc.
Contact Person: Anna Korolekh, Marketing Director
Email: Send Email
Phone: (323) 591-1514
Address:1901 Avenue of the Stars Suite 1900
City: Los Angeles
State: CA
Country: United States
Website: https://oroinc.com/