A plan to save our global economy from the greatest depression ahead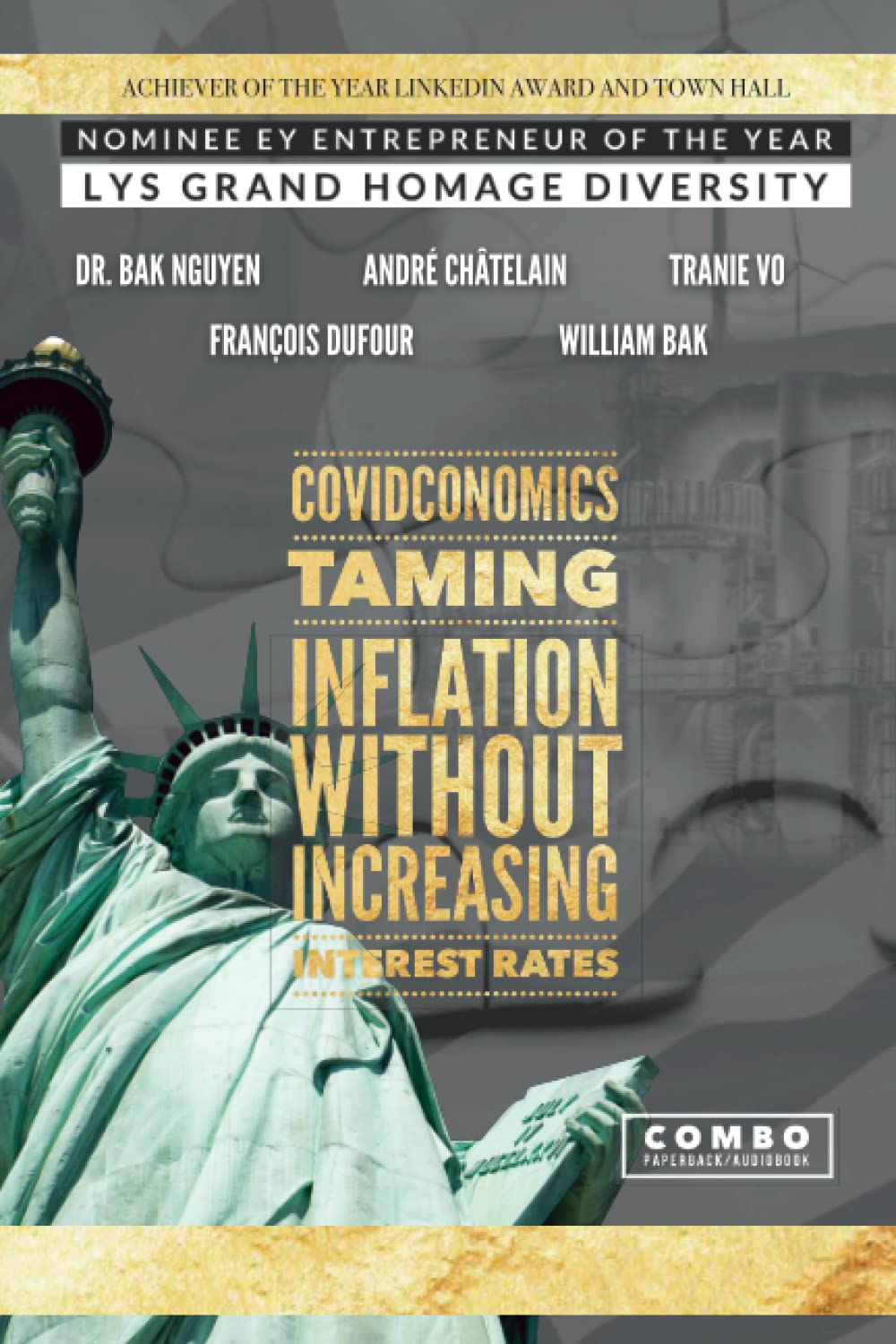 Alpha Doctor Bak Nguyen releases a new book on the economic impact of Covid-19 titled 'COVIDCONOMICS: Taming Inflation Without Increasing Interest Rates.' The intellectual property contains an integration of ideas, thoughts, analysis, and discussions of 5 Alphas, including André Châtelain, François Dufour, Tranie Vo, William Bak, and Dr. Bak. Aiming to analyze the adverse economic effects of the pandemic, the wars, and our respond to it. The book gives a breakdown of the demographic and economic trends post-COVID-19.
TAMING INFLATION WITHOUT INCREASING THE INTEREST RATES is a highly intellectual book created to unify the Western world's economy, inspiring a new economic model for the government to adopt. It proposes potential models capable of mitigating the effects of inflation, opening a pathway for economic growth and development. 
"Joined by leaders in finance as André Châtelain, former 1st Vice-President of the MOUVEMENT DESJARDINS, Dr. Bak is hosting an inclusive discussion to save our economy in these very troubled times as the country is still looking to get back on its feet from the Pandemic while wars are raging on multiple fronts," said the company's spokesperson.
The book is more than just a book! It is a macro plan by the Alphas for Canada and the USA to launch into a new era of economic growth, or as André Châtelain said "an MBA course in 3 hours". It is a proposal made by the Alphas to save the economy and the Alphas' recovery plan from the global recession. The book contains programs, policies, and a series of activities that can be executed to improve the economy and enhance the quality of life.
TAMING INFLATION WITHOUT INCREASING THE INTEREST RATES is available for purchase on Amazon combo paperback/audiobook. The Kindle eBook is also available on the Kindle App and Apple Books.
For more information, visit https://baknguyen.com/.
Media Contact
Company Name: Dr. Ba Khoa Nguyen Inc.
Contact Person: Tranie Vo
Email: Send Email
Address:1002 Sherbrooke west R18
City: Montreal
State: Qc H3A-3L6
Country: Canada
Website: https://baknguyen.com/