InfuseChi aids in restoring vital electrolytes lost during daily activity.
InfuseChi was created by Dr. Kamal Nayyar and Dr. Adalbert Pilip. They have seen many patients present with subtle signs of dehydration and volume depletion over their combined 20 years in practice. They have seen patients with fatigue, headaches, muscle cramps, palpitations, and a decline in mental acuity frequently described as a feeling of "floating through time and space." These patients typically go through a variety of cardiac and neurological tests without being able to pinpoint the cause of their symptoms.
"People lose electrolytes through sweating and other metabolic processes. Caffeine in tea and coffee further increases electrolyte loss. Hydration with water alone isn't the solution, and hence we devised this product to help people recover electrolytes and vitamins," said Dr. Kamal Nayyar.
InfuseChi is an all-natural electrolyte hydration blend that is full of essential nutrients. It is available in powder form for reconstitution in water. It has been designed so that people can get back the vital electrolytes they lose daily. It is all-natural, non-GMO, and devoid of artificial coloring, flavors, and sugar.
The product is manufactured and sourced from a cGMP facility in New York.
Aside from the vital electrolytes, the product is also full of Vitamin B and Vitamin C. These are essential for proper body functioning. The vitamins, along with the electrolytes, enable one to feel good and help them perform their best.
InfuseChi is also a good source of potassium, magnesium, and zinc.
It is available in four different flavors: Citrus, Acai, Watermelon, and Fruit Punch.
Discover InfuseChi on Amazon.
For more details, visit: www.infusechi.com
For updates, follow Instagram.com/infusechi and TikTok.com/infusechi.
About InfuseChi:
An all-natural, nutrient-rich electrolyte hydration blend called InfuseChi is offered in powder form, which can be reconstituted in water. It has been created so that people can replenish the essential electrolytes they lose daily. It is all-natural, non-GMO, and free of sugar, artificial flavoring, and coloring.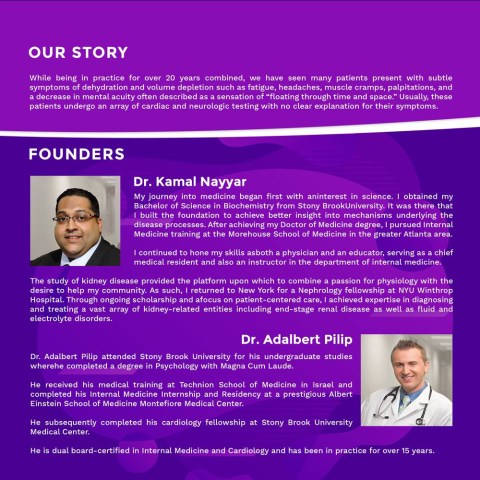 Media Contact
Company Name: InfuseChi
Contact Person: Support
Email: Send Email
Phone: +1 (863) 591?8825?
Country: United States
Website: www.infusechi.com