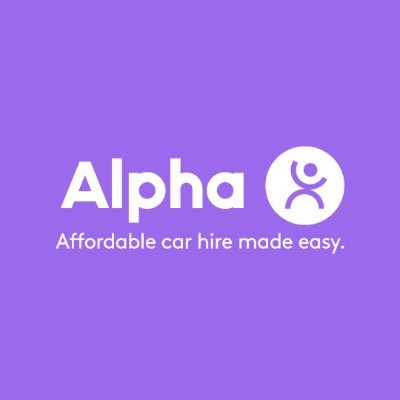 Sydney Airport received the highest number of travellers arriving in Australia in June 2022.
The Latest Data Shows A Dramatic Increase in the Number of International Tourists Coming to Sydney and Australia.
Sydney, Australia - 30th August, 2022 - There's plenty of good news for the tourism industry in Australia as visitors from overseas begin to return.  The last two years have been difficult for all sectors.  Still, the tourism industry in Australia has been particularly hard hit by the disruptions caused by COVID-19 restrictions and extreme weather conditions.  So the latest reports showing encouraging increases in the number of tourists arriving in Australia are very welcome.
The latest airport traffic data from The Bureau of Infrastructure and Transport Research Economics (BITRE) was released on 25th August 2022.  Their figures show 1,616,968 travellers arriving in Australia in June 2022.  Sydney Airport received the highest quantity of these, with 695,888 arrivals.  Sydney Airport published its Airport Traffic Performance for  July 2022 on 23rd August 2022.  The number of international arrivals increased by a further 23.3% to about 844,000.  Since the restrictions imposed to contain the pandemic were lifted in March 2022, the amount of international travellers arriving at Sydney Airport has increased by 146.8%.
The rise in the number of international visitors is felt across the tourism industry in both large and small businesses.  Lindsay Potts, marketing manager of The Cruise Bar overlooking Sydney's Opera House, said, "Like any hospitality business during this time we've struggled so we're super excited to welcome back international tourists.  It's a huge market for us."  Magdalena Kusyk, Chief Marketing Officer of Alpha Car Hire, agrees, "We love welcoming international travellers to our wonderful country and it's fantastic to see so many arriving.  Our branch at Sydney airport has especially been enjoying the increase in tourists.  It is so fulfilling to be super busy again."
The recent data shows a shift in where the majority of international tourists are coming from.  For a realistic comparison we need to look at data from before the pandemic.  Four years ago in 2018, the majority of travellers were coming to Australia from China, New Zealand and the United States of America, with the United Kingdom and Japan close behind.  However, the top three countries international travellers are arriving from currently are New Zealand, Singapore and India.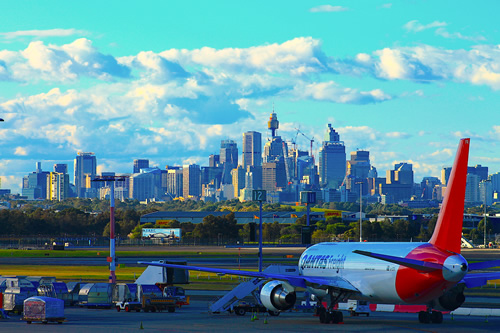 Although this rise in the number of international visitors and optimism is encouraging, experts are sounding a note of caution.  Sydney Airport CEO Geoff Culbert warned: "The passenger recovery is encouraging but continues to track ahead of the workforce recovery.  ABS data released last week shows that aviation continues to be the most affected industry from an employment perspective, with air transport jobs 31% down on pre-COVID levels.  Everyone across the industry is working hard to rebuild their teams, but with the ongoing labour shortages, it's going to take time.  The increasing demand for travel is encouraging, but it's clearly creating challenges for an industry that is still trying to rebuild operationally."
The staff shortage has caused long queues, delays and even cancellation of flights.  Sydney Airport has implemented several measures to try and mitigate the effects, including deploying an extra 60 members of staff during peak hours and reconfiguring the queuing systems across all terminals.  "We have noticed higher than the normal number of delayed arrival and departure times when people are collecting or returning their cars to Alpha Car Hire," says Magdalena Kusyk.  "It can be quite stressful for travellers and it's not the ideal start or end to a holiday.  However, the majority of people are so excited to be travelling again that they don't mind too much and are quite understanding.  We all have to be adaptable as things get back to normal and we do what we can to help.  We do advise people to check what time they are due to check in and not to arrive too early."
Greg Hay, Sydney Airport General Manager of Operations, said: "It's great that passengers are arriving well ahead of their flights, but it's important to arrive as close as possible to the advised times, and not any earlier."  The advice for passengers is to arrive as close as possible to two hours prior to departure for domestic flights and as close as possible to three hours prior for international flights, unless advised otherwise by their airline.
Experts predict that the number of travellers arriving in Australia will continue to increase, especially when the weather begins to get warmer.  The Australian tourist industry is looking forward to welcoming them all.
Media Contact
Company Name: Alpha Car Hire
Contact Person: Magdalena Kusyk
Email: Send Email
Phone: +61 1300 227 473
Address:511B Nudgee Rd Hendra
City: Brisbane
State: Queensland
Country: Australia
Website: https://alphacarhire.com.au