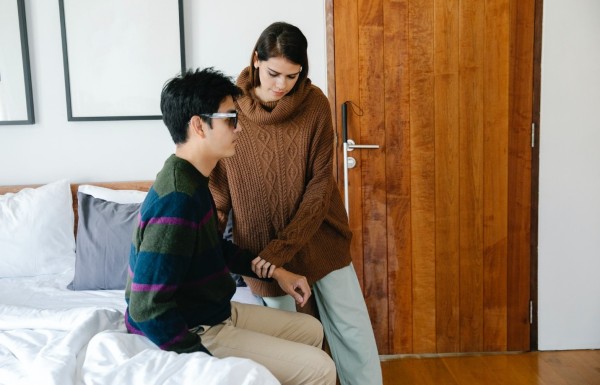 The full potential of human life is only realised when good health is guaranteed. Good health describes a person's total well-being and covers both mental and physical health. But unfortunately, maintaining good mental and physical health is harder than it sounds: this is especially true for mental health.
As progress continues in the prevention and management of physical ailments, mental conditions remain unattended. Consequently, the task of seeking good mental health care is daunting. However, NDIS psychosocial recovery coaches are making attempts to make it easier for people to recover from psychosocial disabilities and mental illnesses. Here is an answer to the question- what does an NDIS psychosocial recovery coach do?
Who is a NIDS psychosocial recovery coach?
Qualification, experience and specialisation are the standard requirements in any profession. The same applies to a psychosocial recovery coach. An NDIS psychosocial recovery coach is a professional within the mental health framework who is certified to offer coordinated support services to individuals with psychosocial disabilities and mental issues. More often than not, NDIS psychosocial coaches are recovered patients of psychosocial disabilities and other mental illnesses who have undergone training to offer coaching services. As a result, care is offered in the background of direct experience.
The function of an NDIS psychosocial recovery coach.
The ultimate goal of any coach is to find a breakthrough in an individual's circumstance and explore their full potential. Similarly, NDIS recovery coaches look for breakthroughs in patient care to arrive at their best outcome.
In an attempt to achieve recovery, the psychosocial coach employs all the relevant resources to create a good support system for the client. Generally, the coach works with the client, the client's immediate family members and friends. Other support networks are also used to formulate a well-coordinated recovery plan. The approach is designed to offer support for patients to pursue several life goals and control the complex challenges of day-to-day living. Some of the achievable goals include involvement in community affairs, education, employment and self-dependence.
The NDIS coaches also offer follow-up services to evaluate the recovery process and offer professional input when necessary. Moreover, coaches make other life-changing referrals, like referrals to dieticians and psychologists.
What makes a good NDIS psychological recovery coach a professional?
Firstly, all professional fields are bound by ethics and codes of conduct, and NDIS psychosocial recovery coaching is not an exception. The ethics that guide the practice of coaching are designed to achieve a high standard of care and guarantee patient safety. Therefore, you can tear apart a good coach from a bad one by their ethical conduct.
Secondly, professional qualifications are a standard requirement for any good coach. Psychosocial recovery coaches undergo thorough training to ensure they deliver quality services, and qualifications are awarded at the different levels of training. Moreover, extended work experience is proof of good practice. Therefore, a good coach not only has the papers but also the necessary experience.
Thirdly, commitment to work is a marker of a good coach. Unfortunately, commitment is not evidenced in certificates. Therefore, a coach is judged on their availability and flexibility. A good coach is always ready to accommodate clients and meet their needs when called upon.
Lastly, consistency is important to deliver professional coaching. Psychosocial recovery coaches follow up with clients for months. Therefore, it's important that the level of care meets a set standard and remains consistent throughout.
In conclusion, an NDIS psychological recovery coach offers a unique service that requires passion and dedication. Therefore, if you are looking for a coach, do your research and go through several reviews. Moreover, you can ask for referrals from individuals who have received the care you seek.
Media Contact
Company Name: Webkorr
Contact Person: Rahul Mehta
Email: Send Email
City: Pune
Country: India
Website: enhancedlifestyles.com.au