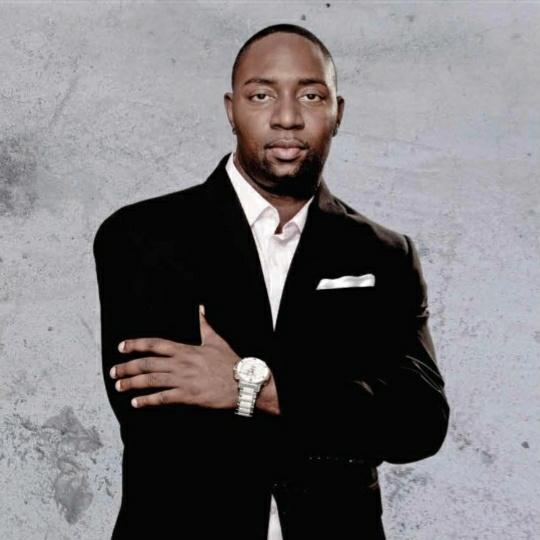 On September 26th, 2022, B.Taylor officially joined "The Vets on Track Foundation National Board of Directors'' among being involved in several other organizations, projects, and nonprofits to support the U.S. military, veterans, and their families.
B. Taylor has recently joined The Vets on Track Foundation National Board. Taylor was selected and approved by the founder and CEO, Rick Ecker, who has served over 38 years in public service, as well as by the Honorary Chairman of The Board and The 16th U.S. Chairman of The Joint Chiefs of Staff, General Peter Pace. 
This is the second national board he has been selected to serve on.  He has also been elected to serve on the board of directors for U.S. VETS, the largest veteran homeless organization in the United States.
Taylor himself is a Navy veteran who was a decorated sailor and a standout player of the All Navy and Military USA basketball team. During the war he was awarded special duty and an honorary discharge by the Secretary of the Navy in order to pursue his savvy entertainment career professionally. He has since had three #1 records on the charts and two grammy nomination considerations.
Taylor maintains an active presence as "A Global Ambassador of Music and Entertainment for the U.S. military, veterans, first responders, and their families". This title means that he meets with leadership of our U.S. Department of Defense, U.S. Military, and Veteran Affairs to help use his platforms of music, sports, and entertainment to push the initiatives of our past and present service members and their families in a positive light to the American people.
Taylor has been supported by many top ranking officials from all five branches of the U.S. Military. Additionally, he is currently the founder of L1fe (One Life) organization, which is a nonprofit that was established in 2016 as a movement for innovating healthy and resilient lifestyles for active duty military, veterans, first responders and their families by providing proven wellness strategies. 
About L1fe Organization:
B.Taylor and L1fe Organization treat the rising ailments that come from combat and deployments, including but not limited to:
PTSD

TBI

Suicide

Homelessness

Depression and Anxiety 

Post Growth Wellness

B.Taylor and L1fe Organization accomplish this through:
Their Wellness Program that utilizes alternative healing therapies
- Providing counseling, housing, etc.
- Music, Yoga, Sports, CBD, Martial arts, Animal therapy, Art
- Partnering with the Nevada Fertility Center
Their Heroes Experience: Providing VIP sporting and entertainment experiences for our nation's heroes
- Concerts, sporting events, and meeting athletes, celebrities, and executives 
Their Music Therapy Program
- Providing aspiring musicians the opportunity to record and distribute music
Taylor's current project is a recreation of his past music video, "We Are One, Love is All We Need" to bring us together as a nation. The We Are One (Remix), will be released as a national single through Sony Music with a new edited video to add scenes of added organizations, youth, and professional sports teams. The video's mission is to facilitate a dialogue about the present issues we face in the U.S., including mass school shootings, diversity and inclusion, and more.
More about B. Taylor's Music:
Taylor was discovered by Pete Moore of Smokey Robinson & the Miracles and has been deemed "the Stevie Wonder of Hip Hop," due to his musicianship and ability to play four instruments—piano, drums, guitar and organ. He earned two Grammy Nomination Considerations in 2012 for his single "Fire In Your Eyes," ft. NCIS star actress Pauley Perrette, which reached No. 1 on the Billboard's Hot R&B/Hip Hop Singles Sales Chart. Taylor has three #1 records on the charts and has also performed for President Bush's family, President and First Lady Obama and opened for Ludacris, Snoop Dogg, Ray J, and many other notable entertainers.
B. Taylor is also available to perform his newest song Fiesta Hot Mami (Remix) featuring Busta Free and Qwes Kross and We Are One live with piano and live vocals in any location. For media inquiries, contact natalie.graham@otterpr.com
Media Contact
Company Name: Otter PR
Contact Person: Natalie Graham
Email: Send Email
Phone: 443-643-6199
Address:100 E Pine St Suite 110
City: Orlando
State: FL
Country: United States
Website: OtterPR.com