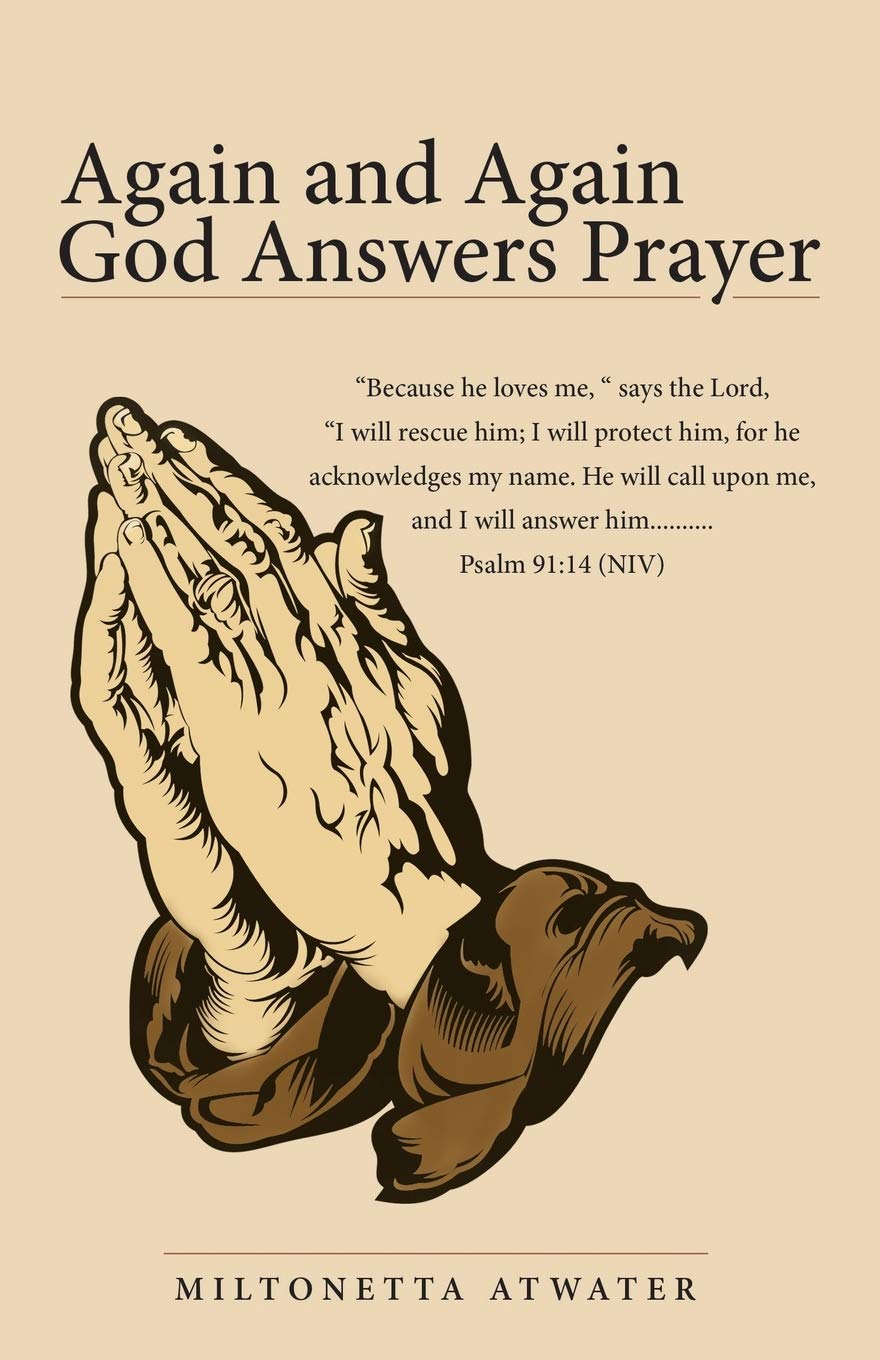 Leading publicity company, Author's Tranquility Press, throws weight behind author and minister, Miltonetta Atwater, as she preaches the benevolence of God in the book "Again and Again God Answers Prayer"
The partnership between Miltonetta Atwater and Author's Tranquility Press seems to be yielding the desired results judging by the reviews that have greeted the book, Again and Again God Answers Prayer. Miltonetta Atwater offers readers tips on how to face the challenges of life with divine support, citing instances where God has repeatedly answered prayers.
"I was so encouraged to pray more after reading this book. Through the pages, I saw how God answered prayers. In my own life, I have seen God answer prayers and reading how He answered this writer's prayers again and again I know as I continue to pray He will continue to answer. Amen." – Bettye Gardner, California.
Life comes with its challenges, which are practically inevitable. However, managing the situation makes the difference between successful individuals and persons that unfortunately fail to overcome their challenges. Consequently, Miltonetta Atwater is looking to help people seek divine assistance, enabling them to change situations and turn the very obstacles of adversity in another direction through constant prayers to God with the release of Again and Again God Answers Prayer.
The inspirational Again and Again God Answers Prayer is available on Amazon for readers in different parts of the world.
For further information about Again and Again God Answers Prayer and the books promoted and published by Author's Tranquility Press, visit - www.authorstranquilitypress.com.
About Miltonetta Atwater
Miltonetta Atwater was a member of the Greater Faith Baptist Church for fifteen years, under the mentorship of Dr. Joseph L. Slade. She gained knowledge about the Word of God through her experiences, serving as President of the Voices of Faith Choir and designated Woman of the Year in 2001. Miltonetta aims to become the woman of God, sharing His goodness with the world.
About Author's Tranquility Press 
Author's Tranquility Press is a top publicity agency known for delivering innovative solutions designed to help writers across genres to reach a wider audience. The company combines the use of the latest technologies and the expertise and diverse experience of the team to provide quality, relatable content to as many people as possible, irrespective of their location across the globe.
Media Contact
Company Name: Author's Tranquility Press
Contact Person: Patricia Adams, Marketing Supervisor
Email: Send Email
Phone: (866) 411-8655
Address:2706 Station Club Drive SW
City: Marietta
State: Georgia, 30060
Country: United States
Website: www.authorstranquilitypress.com