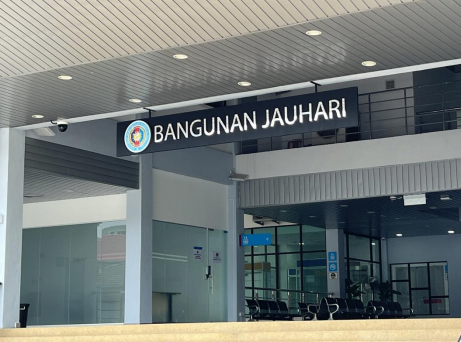 The Universiti Pertahanan Nasional Malaysia is a university with a military background. For the purpose of reducing the threats and injuries to soldiers caused by modern warfare, the University has initiated a project titled "Application of Stem Cells in Tissue Engineering" to reduce the health risks faced by soldiers in combat. 
Stem cells are primitive undifferentiated cells with multi-directional differentiation potential and the ability of self-renewal, and the cells can differentiate into various human tissues and organs. With controlled and intelligent application, stem cells can grow and differentiate into any new tissue or organ. Recent reports suggest that stem cell-related anti-inflammatory, nutritional, paracrine, and immunomodulatory functions have greater therapeutic efficacy. By modulating immune responses and modulating inflammation, stem cells can be induced to resume normal tissue healing and regeneration.Therefore, the Universiti Pertahanan Nasional Malaysia has set up a new biological laboratory to study stem cells.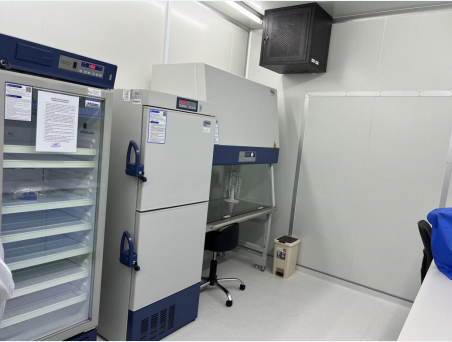 As the complete cold chain manufacturer and solutions provider, Haier Biomedical has been well known in the Southeast Asian market for over two decades. The Company's pharmaceutical and reagent solutions, biobank solutions, laboratory solutions as key examples, have received wide recognition from the users in terms of both product quality and product performance.
Based on the brand awareness of Haier Biomedical and the recognition of the Company's biomedical and life science products, the Universiti Pertahanan Nasional Malaysia has reached cooperation with Haier Biomedical. With the support of local stakeholders, Haier Biomedical has delivered a complete set of laboratory solutions, including biological safety cabinets, clean benches, pharmaceutical refrigerators, ultra-low temperature refrigerators, biomedical freezers, liquid nitrogen containers to name but a few to the University.
Kaleb, Leader of the Project "Application of Stem Cells in Tissue Engineering" from the University, spoke highly of the products delivered by Haier Biomedical.
"Secure storage of samples is a crucial step in the process of experiments. To guarantee the security of samples, we have chosen Haier Biomedical's ULT freezer. This product not only meets our storage requirements but also has a good performance in energy efficiency. We hope to have more opportunities to cooperate with Haier Biomedical in the future." Dr. Kaleb said.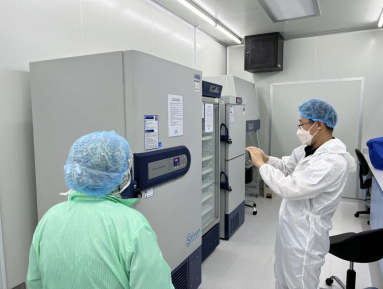 Haier Biomedical also provides complete after-sales services for the University. Mr. Yang, the manager of Haier Biomedical After-sales Service Department, made a special trip to the Universiti Pertahanan Nasional Malaysia to provide on-site maintenance and training for the laboratory personnel. 
Yang said: "Haier Biomedical has a strong after-sales network with the highest level of professionalism and a complete service system. We enable customers to better understand and use our products through professional after-sales services, making users worry-free and able to focus on the job at hand."
The lab team of the University is very satisfied with Haier Biomedical's after-sales services. Ryan, a member of the team, said: "Haier Biomedical has offered us training on product repair and maintenance, through which we can avoid a lot of unnecessary troubles in the process of product use and greatly improve our work efficiency."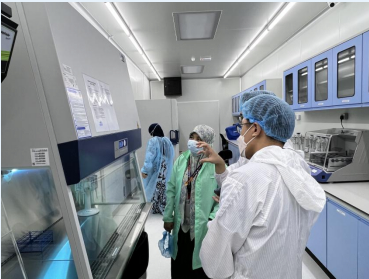 Such cooperation between Haier Biomedical and the Universiti Pertahanan Nasional Malaysia showed Haier Biomedical's strong technical strength and excellent product performance again. Haier Biomedical will continue to adhere to innovation leadership, expand new scenarios, and improve the global network layout, striving to achieve a mutual benefit and win-win outcomes with partners from all over the world and to further increase the Company's global market share.
Original Source: https://www.haiermedical.com/news/HB-Supports-Stem-Cell-Research-in-Malaysia.html
Media Contact
Company Name: Haier Biomedical
Email: Send Email
Phone: +86-532-88935593
Country: China
Website: https://www.haiermedical.com/