Texas-based personal trainers and founders of Fit Therapy of Texas, Kenny McClendon and Tracy Cooper, announce the opening of a new San Antonio studio location in Alamo Ranch to reach more clients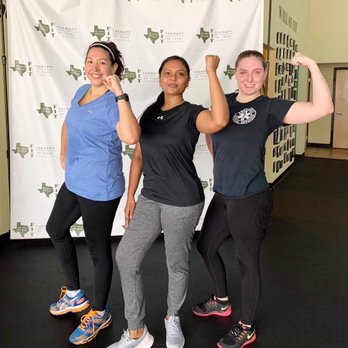 The husband-and-wife team of Kenny McClendon and Tracy Cooper at Fit Therapy of Texas has again taken a giant step towards sharing the "only holistic, whole-body solution focusing on fitness, nutrition, and mental health for deeper healing and wellness" with the world as it opens a new studio in Alamo Ranch San Antonio.
"Fit Therapy of Texas is pleased to announce the opening of our new San Antonio studio in Alamo Ranch. Our state-of-the-art Culebra Commons location will allow us to provide our award-winning service to the growing communities of San Antonio Far West Side." - Tracy Cooper, Co-Owner, Fit Therapy of Texas.
It has become imperative for people, irrespective of age or gender, to be more wellness conscious, especially due to the several health issues associated with having fat deposits in different parts of the body. However, many of the available fitness programs are not holistic enough to effectively address the concerns of clients. Consequently, Tracy and Kenny created Fit Therapy of Texas and recently opened a new studio location in Alamo Ranch.
Fit Therapy of Texas is unique for focusing holistically on building healthy habits to foster positive change, providing an alternative to most weight loss programs. Tracy and Kenny leverage their experience and wealth of knowledge as health experts to create custom programs to meet the specific needs of each client. 
The holistic approach by Fit Therapy of Texas covers mental and emotional health, physical health, and nutrition health, saving clients from the use of quick fixes and ineffective programs that can be detrimental to users in the long term. Fit Therapy of Texas offers different categories of services, including personal training, small group training, counseling, nutrition and meal plans, and even Covid-19 precautions. The fitness experts have helped hundreds of people in different parts of Texas to transform their bodies since Fit Therapy of Texas was founded in 2014.
For further information about the new studio location and the range of services offered by Fit Therapy of Texas, visit - https://fittherapyoftexas.com. Fit Therapy of Texas is also promoting the holistic wellness campaign across social media, including Facebook and YouTube.
Media Contact
Company Name: Fit Therapy of Texas
Contact Person: Tracy Cooper
Email: Send Email
Address:6626 W Loop 1604 N Suite 218
City: San Antonio
State: TX 78254
Country: United States
Website: https://fittherapyoftexas.com/