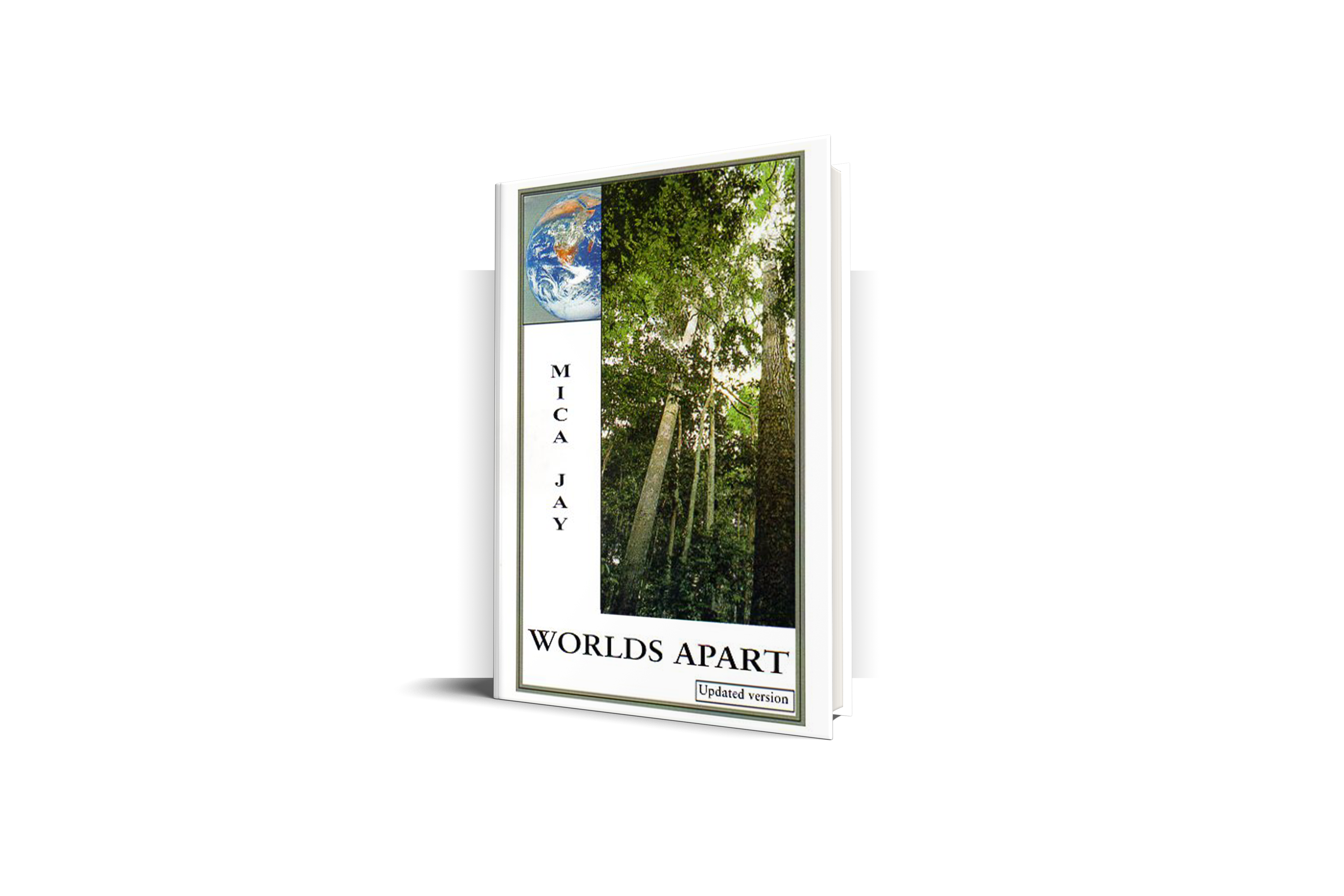 Mica Jay's Worlds Apart is a compelling YA science fiction adventure exploring how an astronaut's extraordinary journey through space had unexpected consequences for the world around him - his family, friends and a remote tribal community.
Worlds Apart is a ground breaking work of science fiction that follows celebrity astronaut, Fergus Faraday, on his latest journey to the moon when he unexpectedly vanishes. Finding himself plunged deep in the Amazon rainforest the astronaut's appearance has a transformative effect on a local tribal community but to nearby villagers he is treated as insane. Saved by a gold prospector and revived with the care of a local woman he starts to question his own existence and his role in the vastness of the Cosmos. 
"My purpose was to explore the meaning of celebrity and identity within the context of space travel and the wonders of the earth and the universe," says author Mica Jay. 
As a freelance journalist for newspapers and magazines worldwide, Jay spent many years studying space travel as well as the lives and cultures of remote tribal communities. 
In writing Worlds Apart, Jay's goal was to bring her findings to life through a compelling story set against the backdrop of space travel and the universe. 
Jay's original style challenges the normal conventions of science fiction writing while keeping to the science surrounding space travel. 
One of the book's most innovative themes is in the use of dream sequences and interstellar black holes to link the lives of family and friends and show how they interact within the colourful backdrop of the Cosmos.   
Worlds Apart has received positive reviews from well-renowned literary organizations, authors like the poet Laurie Lee and reviewers worldwide.
Online publisher, Lulu writes: "[Worlds Apart] is an inventive story which gives an unusual slant on life as an astronaut."
In addition, Book Excellence writes: "An epic story of survival, discovery and sci-fi, this fascinating and propulsive adventure is sure to leave you thoroughly engaged."  
Worlds Apart challenges readers and questions our expectations and beliefs about life and the world around us. 
Readers are  encouraged to purchase their copy today at www.junepress.com/product-worlds-apart-by-mica-jay
The book is also available for sale on online bookstores like Waterstones and Amazon.
About the Author
After qualifying in law, Mica Jay worked as a researcher for an International Law Institute and later for UNESCO on Open Learning systems before working as a journalist for news agencies in the UK. She later traveled across the Americas before settling in Paris, France to teach and translate while continuing to work as a freelance journalist and writer. She began to research the origins and culture of Brazilian tribal communities from sources in Brazil, Portugal, Italy and France, returning to the UK to work on a children's animation series covering tribal stories with a team in Canada. She lives with her partner and his son in London, UK, where they have spent the last few years rebuilding a lighter/houseboat on the river Thames.
To learn more, please visit: https://www.worldsapart.info
Connect with Mica Jay on Social Media:
Twitter: @WritermicaJay
Instagram: @writermicajay
Facebook: @SerenJay4
Media Contact
Company Name: Author News Network
Contact Person: Media Relations
Email: Send Email
Country: United States
Website: authornewsnetwork.com