TRI Innovations is prepared to introduce the public to brand-new CBD and cannabis products in 2023.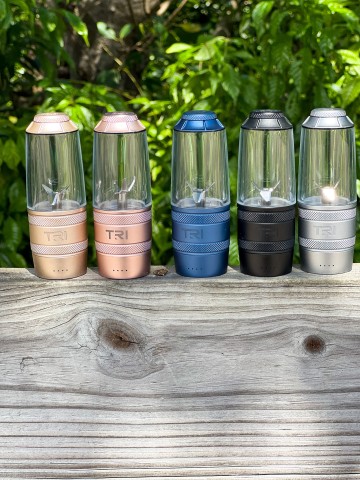 TRI Innovations is on a mission to assist the world in moving in an innovative way at every step. Top experts and trained industry professionals lead this company. They want to elevate industries with their existing range of trademarks and Pocket Grinder CBD goods. They believe that this may be accomplished by raising innovation and usefulness standards.
No other product in the world can compare to TRI Innovations' first multi-patented electric grinder. The business wants to revolutionize flour milling. The pocket grinder is the first of ten devices sold under the TRI-USA brand name. 
The company holds the following patents:
Dual Smart Scale - 11,391,620
Pre-roll filling device with an Integrated Scale - 11,382,351
Electronic grinder - 11,278,154
Smart grinder - 11,191,296
Electronic grinder - 11,172,785
Electronic grinder - D923,999
Container with Integrated Scale - 11,053,040
Electronic Grinder - 11,051,657
Electronic Grinder - D913,032
Manual Grinder - 10,912,419
Electronic Grinder - D897,757
Manual Grinder - D888,510
Container - D882,869
Container - 10,455,984
Electronic Grinder - 10,343,175
The pocket-grinder is on sale at $99.99 MSRP $149.97 through November 30th, 2022, during the 4th Q/Overtime sale. Benyamin Abehasera, the company's founder, uses the following quote to inspire his customers, "Life is Hard, Get off the Grind - SayLess & JustTriIt."
The world has experienced many upheavals and positive advances in every aspect, mainly due to the extraordinary ability of some innovative people to distinguish the complexity of human problems and think of solutions. Benyamin Abehasera, the founder of TRI Innovations, was born and brought up in Israel and has been connected with technologies since his time in the IDF when he served in the Engineering Corps' elite fighting unit "Yachsap" following more than ten years of employment in different high-tech devices.
Visit www.pocket-grinder.com right away to avoid missing the holiday rush for unavoidable reasons.
About TRI Innovations
TRI Innovations is an online platform that lets clients get in touch with the business and purchase from locations outside their immediate area. The website establishes online connections between the firm team and potential clients throughout the United States and abroad. Regardless of where their target audiences are located, they are confident in their ability to service them and guarantee that they will have their Pocket Grinder goods before the deadline. They are adamant about doing their finest with everything they do since they firmly feel about the title of the industry leader.
Media Contact
Company Name: TRI Innovations
Contact Person: Frantz Clervil, Vice President
Email: Send Email
City: Hallandale Beach
State: Florida
Country: United States
Website: www.pocket-grinder.com