One local Highlands Ranch, Colorado area restaurant is all about helping the community. Zells Panini & Crepes has hosted over 15 events already this year in just the first 3 months of business. Looking to raise money for a cause? Consider a benefit night at Zells.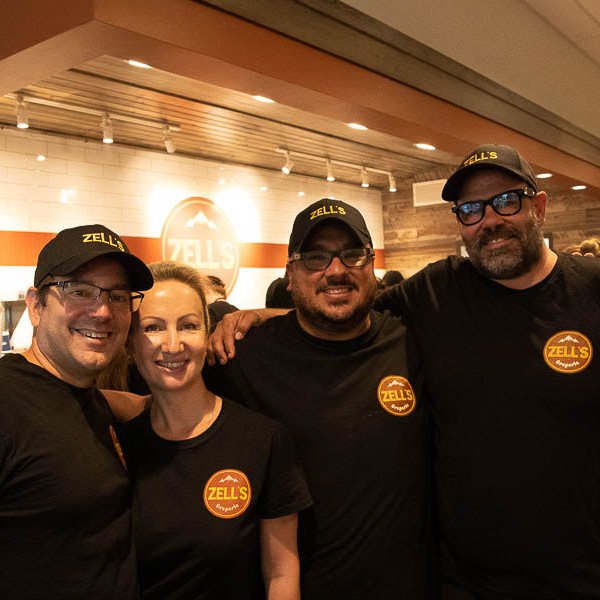 Zell's Panini and Crepes, a new Highlands Ranch Restaurant has benefit nights on its mind.
Benefit nights are events where non-profit organizations work hand in hand with businesses to earn money for their organizations.
Generally, restaurants will set aside a specific night and
donate a share of the proceeds that they receive by anyone associated with the organizations
sponsor. Organizations just have their members and friends visit a restaurant or business
and they can raise significant cash for their cause.
Zell's Panini and Crepes opened its doors less than 3 months ago but has already managed to host over 15 benefit nights. According to the founders of Zell's, Jim and Victoria Beatty, they will host a benefit night every Monday – Thursday night if they have enough takers. "We would do it every night if we were not so busy on the weekends. I find hosting benefit nights is a true win-win for a new business like ours. We can give back to the community while also getting exposure to new customers. People get a great dinner and help fund their organizations at the same time" said Jim.
Jim and Victoria got the idea to focus on benefit nights at Zell's by attending many such events supporting their children's school-related organizations such as PTO, band, tennis, and poms.
Zell's gives 15% of any proceeds from any sales related to the organization and extends their hours until 8:00 p.m. to make it easier for supporters to attend the event. They have hosted for everything from school PTO's, sports teams and the arts. According to Jim, one of the most successful fundraisers was organized as an eagle scout project to improve the off-leash area at the Chatfield Reservoir. "Colin was extremely well organized and had a great turnout." Collin was happy as well, "I was able to introduce people willing to help me fundraise to a great restaurant to help a great cause!"
Lexie Casa helped organize a benefit night for her elementary school, Ben Franklin Academy.
According to Lexie, they host benefit nights once a month and have hosted in restaurants such as Parry's Pizzeria, Skate City, Shake Shack, and others. They use the funds to support their PTO helping to fund projects such as meals during parent teacher conferences, special nights like a Daddy Daughter Dance as well as pay for programs like Directory Spot, Lexia or school productions. When asked about what she loves about Ben Franklin Academy, Lexie said "We have so many families willing to help and support the school to be successful. We have made so many great friends. My kids have also had wonderful teachers who have really helped them to grow at their own pace."
Victoria and Jim will also utilize benefits nights at their upcoming second location in the former Starbucks on the corner of University and Dry Creek road. Their goal is to raise over $30k per year through these events. They are open to most nonprofit groups however they are staying away from any politically focused groups.
Zell's can be contacted directly at james.beatty@zellscrepes.com for benefit night inquiries.
Location Info:
Zell's Panini & Crepes
2229 Wildcat Reserve Pkwy Suite A4, Highlands Ranch, Colorado 80129
(303) 953-1662
Media Contact
Company Name: Zell's Panini & Crepes
Contact Person: James Beatty
Email: Send Email
Phone: (303) 953-1662
Country: United States
Website: https://zellscrepes.com/