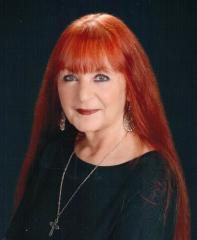 "A Path of Grace Forgiveness" written by Drinda Jean Pennini plunges into a profound exploration of the inherent duality we face daily – the juxtaposition of light and darkness. This work is not just an exposition about day and night, but rather looks deep into the symbolic representation of light as the embodiment of Christ, and darkness being the dominion of Satan. Central to Pennini's thesis is the powerful assertion that practicing forgiveness catapults us into divine radiance, while indulging in unforgiveness blinds us with an engulfing darkness.
The book shows the challenges Christians face in a secular world often at odds with sacred teachings. Pennini suggests, we illuminate our spiritual journey by championing the teachings of Christ. This work is a manual for the soul that yearns for spiritual clarity amidst life's tumult. It calls out to its readers, acknowledging their earnest desire to forgive, while recognizing the weight of this task. Through her chapters, Pennini offers the "Twelve Spiritual Fundamentals of Grace Forgiveness," which serve as practical tools for those striving to live in the light.
Moreover, in a world increasingly driven by complexity and moral ambiguity, Drinda Jean Pennini offers an introspective exploration of spirituality, human essence, and the dichotomy of light and darkness in her book. Grounded in Christian theology and interlaced with her personal experiences, Pennini leads readers down a profound path of spiritual redemption, emphasizing the inherent need for forgiveness, not only from God but also from oneself and from others.
As mentioned earlier, Pennini anchors the narrative with the evocative symbolism of light and darkness. In doing so, she does not merely reference the physical realms of day and night, but rather examines their metaphysical depictions; illustrating luminosity is synonymous with Christ's teachings and grace, and blackness mirrors the challenges posed by Satan's realm. At its core, this book emphasizes the spiritual transcendence achievable through forgiveness, a theme recurrently emphasized through scriptures.
Intricately weaving scriptures, Pennini speaks to the heart of believers, stressing the need for a consistent alignment with the teachings of Christ. As she rightly notes, the secular influences of our world often challenge the tenets of Holy Scripture. Her solution is simple, yet profound: armor oneself with God's teachings and walk steadfastly in His light.
As Pennini journeys deeper, she introduces the "Twelve Spiritual Fundamentals of Grace Forgiveness". These fundamentals are the guiding principles that have aided Pennini during her most challenging times, and she shares them generously, hoping that others too might find solace and guidance. The reader is gently reminded that while each fundamental is potent, they might resonate differently for everyone. The author's intention is not to provide a one-size-fits-all solution, but rather a toolkit from which readers can draw based on their individual journey and needs.
The culmination of this segment lies in Pennini's heartfelt expression of her journey writing the book. It is more than just words on paper for her; it is a testament to her faith, a labor of love, and a message she believes is divinely inspired. As she puts it, if even one person is moved to practice forgiveness after reading her work, she has achieved her purpose.
In addition, Pennini's "A Path of Grace Forgiveness" is both an academic exploration and a spiritual guide. Her insights, which are born from a confluence of theological rigor and personal experiences, breathe life into the oft-debated topic of forgiveness. This is not merely a book, but a pilgrimage, where each chapter is a step closer to redemption and inner peace.
A standout quality of the book is the seamless incorporation of Christian scriptures to validate arguments and narratives. Pennini does not just quote the Bible; she dialogues with it. This method allows even those unfamiliar with Christian texts to appreciate their depth and wisdom. Moreover, it offers seasoned believers a fresh perspective, thereby fostering a deeper understanding of familiar scriptures.
However, while the "Twelve Spiritual Fundamentals of Grace Forgiveness" serve as a robust backbone for the book, the narratives around them occasionally meander. At times, Pennini's personal narratives, though heartfelt, seem to divert from the central theme, risking the coherence of her message. It would have benefitted the reader if these stories were more succinctly interwoven into the broader fabric of the book. (I see the reviewers point, however, the purpose of my personal story was to share that pain and betrayal at a profound level can be forgiven via the Spiritual Fundamentals and a new, reconciled relationship created.)
The dichotomy of light and darkness serves as a powerful metaphor throughout. Pennini's interpretation of this age-old contrast is commendably fresh and evocative. It compels readers to introspect, questioning their own alignments in the grand cosmic play of good versus evil.
In an era where bitterness and vengeance often gain more traction than compassion and understanding, "A Path of Grace Forgiveness" arrives as a timely antidote. The book's emphasis on forgiveness as a path to spiritual transcendence is particularly potent in contemporary times. Readers are left pondering over the grudges they hold and the shadows they allow to cloud their souls.
For many, Pennini's book will serve as a mirror, reflecting back the internal struggles and spiritual dissonance that modern life inflicts upon us. While it is rooted deeply in Christian theology, the universality of its themes ensures that its message resonates far beyond just the Christian community. It is a clarion call to all souls seeking light amidst the engulfing darkness.
"A Path of Grace Forgiveness" is a ray of hope for those lost in the turbulent seas of life's moral dilemmas. Through its pages, readers are invited to walk a path illuminated by grace, where forgiveness is the compass guiding them towards spiritual fulfillment. While it may occasionally deviate from its primary path, its heart remains in the right place, making it an essential read for anyone seeking spiritual solace and enlightenment.
The Writer's Narrative
When the writer of this article opened "A Path of Grace Forgiveness" by Drinda Jean Pennini, skepticism was the lens of choice. Perhaps it was a defense mechanism against another work of literature promising enlightenment. But as pages turned, skepticism waned and intrigue grew. Pennini's approach, masterfully intertwining divine scriptures with a compelling, sometimes perplexing logic, began to resonate. Every chapter seemed to challenge initial reservations, drawing in even the staunchest skeptic with undeniable truths.
Media Contact
Company Name: Amazon Publishing Network LLC
Contact Person: Josh Mathews
Email: Send Email
Country: United States
Website: https://a.co/d/0RrBga6