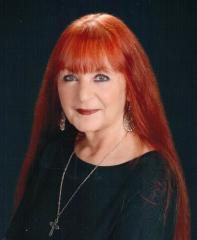 Drinda Jean Pennini is not just another name in the literary world; she is an author, who embodies a message. A beacon in promoting forgiveness and healing, her work is stretched beyond mere words, touching souls and mending hearts. Through her years of facilitating Grace Forgiveness workshops, Drinda has not just written but lived the essence of her teachings. As she is certified by Peak Potentials "Train the Trainer", she carries with her a message vital for the world today: "In the act of forgiveness we are reborn with purity of heart, free from the pain of yesterday, walking in a state of grace."
But what brought Drinda to the path of forgiveness? Her journey was far from straightforward. At different junctures of her life, she faced heart-wrenching betrayals, moments that would challenge the very core of one's ability to forgive. Yet, it was these struggles that shaped her. They drove her deeper into understanding forgiveness, not as a mere word but as a transformative power. She embraced her painful personal experiences, learned to rise above the hurt, and found that unique strength to forgive; even in circumstances most would deem unforgivable.
Drinda's belief is unwavering. To her, forgiveness is a state of mind, an act of clemency, compassion, and love. This gracious quality, she believes, is gifted to us through Christ Jesus, allowing us to reconcile with God, renew ourselves, and shine with an unmatched purity. And as she shares her personal tales, weaving scriptures, processes, and exercises, it is evident why so many of her clients, touched by her wisdom, nudged her to pen down her experiences. In Drinda, we find not just an author but a testament to the boundless power of grace and forgiveness.
One can never truly know a person until they have listened to their deepest stories, felt the sincerity in their words, and understood the raw emotions behind their journey. This became evident during Drinda's passionate interview with Benji Cole, on his CBS Radio show "People of Distinction," on YouTube.  She gladly wore her heart on her sleeve, offering the world a chance to look deeper into her psyche. 
Throughout the conversation, Drinda's fervor for wisdom and grace shone brightly. It was not just about promoting her book or discussing her achievements; it was about sharing her life lessons, hoping they could light someone else's path. A pivotal point in her journey that resonated with many was her act of forgiving "The Other Woman." For many, such forgiveness might seem impossible. Yet, Drinda did the unimaginable. She boarded a plane to California, approached the woman who had been pivotal in a chaotic chapter of her life, and not only forgave her but also forged a bond. Today, their relationship is not marred by bitterness. Instead, they share cordial exchanges, check up on each other, and embrace the mutual respect born out of grace and forgiveness.
Then there is the art of writing, a journey that is often as tumultuous as it is rewarding. For artists, especially writers, their creations are extensions of their souls. Each word, sentence, and paragraph is a piece of their heart. And Drinda's writing process was a testament to this sentiment. However, what set her apart was her approach to this vulnerability. While many writers shield their creations from critique, fearing the piercing of their soul's veil, Drinda welcomed it. Every critique, every edit was seen as a means to refine and improve, not as an attack on her persona.
This mature approach was rooted in a unique perspective she held about her book. Drinda often referred to her book as "God's book", emphasizing it was not about her, but a message far greater. This detachment from personal ownership allowed her to welcome feedback, making her work a blend of divine inspiration and human experience. Her writings were not just about artistic expression; they were a mirror of her life; honest, raw, and profoundly truthful. In them, we don't just find words but the soul of a woman who, through her journey of pain and forgiveness, invites others to find their own path to grace.
There is a certain bravery that comes with wearing your heart on your sleeve. It is one thing to share a story; it is another entirely to share one's personal narrative, intertwined with pain, betrayal, and ultimately, redemption. The decision of Drinda to pen down her experiences was not made lightly. Each word, each confession, required a deep breath and an enormous amount of courage. It is like standing in the center of a vast arena, baring your soul to countless pairs of eyes, knowing they might judge, empathize, or even criticize.
But it is not just about sharing; it is about the transformation these stories can induce. The candid revelations of Drinda don't just offer a window into her life; they extend a hand to those grappling with similar struggles. Her journey, marked by its highs and lows, offers a ray of hope to readers. They are reminded that pain, however intense, is not eternal. That on the other side of profound hurt, there is healing and grace waiting. It is a tale that goes beyond one person, speaking to the collective human experience, and the shared struggles of heart and soul.
As we turn the pages of her life, the horizon seems to hint at more tales waiting to unfold. The anticipation in the air is palpable. Drinda has already mentioned another book on the horizon, and if her previous works are any indication, it promises to be a treasure trove of wisdom and insights. She continues to be a guiding light, a voice that resonates with authenticity, offering lessons shaped by life's trials and triumphs. The value she brings to her readers is immeasurable, not just in words, but in the transformative power these words hold.
In Drinda, readers don't just find an author; they discover a companion, a mentor, and above all, a resilient spirit that reminds them of the power of grace, forgiveness, and the strength that lies within all of us. As we await her future works, there is an unspoken promise of more tales, more lessons, and an enduring journey of the heart. In the vast realm of literature, there are few who stand tall, not just for their writing but for the soul they pour into it. Drinda is undeniably one such gem. Through her tales of pain, redemption, and grace, she has etched her mark as a true person of distinction. Her words resonate, not merely as sentences on a page, but as life lessons we all can lean on.
For those who have not had the privilege of reading and reviewing her work, now is the moment. Drinda's narratives promise not just a reading experience, but a journey of reflection and growth.  As we wrap up this homage to her, our hearts brim with gratitude. In the end, we can say "Thank you Drinda" for the wisdom you have shared and the paths you have illuminated with your words.
Media Contact
Company Name: Amazon Publishing Network LLC
Contact Person: Josh Mathews
Email: Send Email
Country: United States
Website: https://a.co/d/9h8dG7H