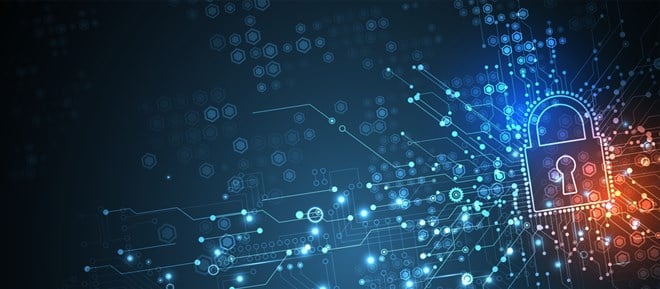 Cybersecurity stocks are down from their high-flying days in the post-pandemic world. Stocks from Palo Alto Networks (NASDAQ: PANW) to Datadog Inc. (NASDAQ: DDOG) and Paycom Software (NASDAQ: PAYC) are down 50% or more from those days, but the time to buy them might be at hand. Results from F5 Networks (NASDAQ: FFIV) suggest a bottom may begin to form soon, and this stock at least is trading at a value.
F5 Networks is trident at only 12X its earnings while others in this group, including blue chip Palo Alto Networks, are trading 44X to 88X its earnings. In this light, F5 Networks may be the best choice for investors, and it is already showing signs of bottoming.
F5 Networks Hits Bottom On Mixed Results And Outlook 
F5 networks didn't have a bad quarter, but its results show the surge in post-COVID security spending has run its course. The company's revenue of $700 is up almost 2.0% versus last year but was fully priced in by the market. Revenue was driven by a 5% increase in Global Services offset by a -1% decline in Products. Product sales were driven by a 3% increase in software offset by a 4% decline in systems. 
The good news is that margins did not contract as much as expected and left the bottom line in much better shape than forecast. The Q1 adjusted EPS of $2.47 is $0.14 ahead of the Marketbeat.com consensus and is coupled with a favorable outlook. The company is expecting to meet its 9% to 11% revenue growth goal and its forecast for double-digit EPS growth.
The only bad news is that Q2 EPS guidance is weak relative to the consensus estimates, but the market is shrugging that off. The takeaway appears to be stablility, which is as good as growth in a no-growth environment. 
"We continue to expect 9% to 11% revenue growth for the year, though the mix may look different than what we expected three months ago," continued Locoh-Donou. "We remain committed to maintaining double-digit non-GAAP earnings growth this year and on an annual basis going forward. We will continue to evaluate our cost base and take further action as needed to achieve this goal."
More Reports Due Out In February 
Datadog, Palo Alto Networks and Paycom all report in early to mid-February, and the expectations are high. However, the key takeaway from the consensus figures is that growth is slowing, which may weigh on share prices over the next 2 weeks. Assuming these companies can affirm a positive outlook for the year, they, too, may begin to bottom.
Now, these stocks are down -2% to -8% on the F5 news and not showing the same signs of support. 
Since the earnings release, many analysts have come out to lower their price targets for F5. The salient point here is the consensus of the 6 new price targets is above the current Marketbeat.com consensus figure. The consensus is down on a YOY, 3-month and 1-month basis but still offers more than 20% upside for investors and the analysts are still holding the stock.
The Technical Outlook: F5 Networks Is At A Bottom 
The weekly and daily charts agree F5 Networks is at the bottom. The question is whether this will be a point of full reversal or the stock will enter a trading range. It looks like a trading range is the most likely scenario. The targets for resistance are $150 and $158.50. This stock may trend higher if these levels can be broken, but analysts need to alter their tune. The next possible catalysts are the earnings reports from industry peers.