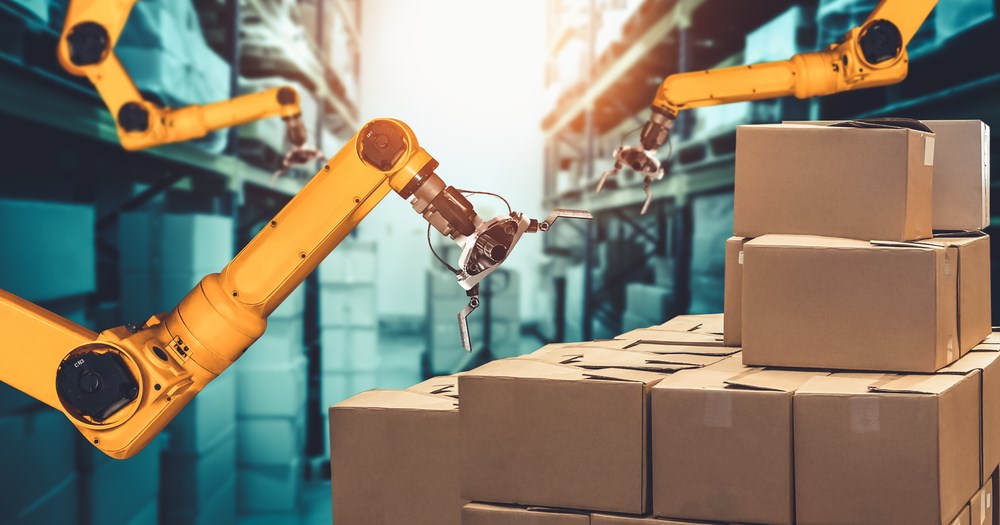 The e-commerce and logistics landscape is a complex and rapidly evolving system that involves buying and selling goods online and transporting and delivering those goods to customers. E-commerce has revolutionized how people shop, enabling them to purchase goods from anywhere in the world with just a few clicks. This has led to the growth of significant online marketplaces like Amazon (NASDAQ: AMZN), Alibaba (NYSE: BABA), and eBay (NASDAQ: EBAY) and a proliferation of smaller online retailers.
With changes here to stay and plenty of other operators within this ecosystem focused on productivity coupled with efficiency, margin expansion through proper systems in place is of utmost importance. Of course, companies outside the major tech players, which still rely on robust logistics networks, need more time - or expertise - to implement their technological solutions. To close this necessity gap with no conflict of interest comes GXO Logistics (NYSE: GXO), a global provider of supply chain solutions focused on servicing e-commerce companies and businesses.
Ultimately expediting end-to-end deliveries and inventory management, GXO is critical in driving growth and profitability within companies like Kellog (NYSE: K) and Unilever (NYSE: UL). After posting formidable first quarter 2023 results, some analysts are beginning to see just how much potential GXO has as a critical player in the growing digital side of the economy. 
Renewed Sentiment
GXO Logistics analyst ratings suggest a near 10% upside from today's prices; however, consensus targets may have some updating to do. Rating houses like Oppenheimer rate GXO stock as 'outperform' as they raise the price target from $60 to $62 per share. Citigroup (NYSE: C) follows suit by rating GXO as a 'buy' with a raised price target from $54 per share to a freshly bullish $66 per share.
Other commonly-followed names such as Stifel Financial (NYSE: SF), and Credit Suisse (NYSE: CS) point to targets in the high sixties as well, with all ratings coming into light within the second week of May. 
These bullish target upgrades came from management announcing new clients, which got a dedicated slide within the first quarter 2023 earnings presentation. Boeing (NYSE: BA), one of GXO's clients for logistics services, recognized the company as one of its top suppliers, earning its place as the 'Supplier of the Year for Support & Services' award. As Boeing management seeks to deliver optimistic financial targets for 2023 via double-digit increases in deliveries of their flagship 737 MAX jet product line, GXO stood by Boeing's side in expediting target realization. 
GXO Logistics' financials will show that the company achieved record first-quarter figures. Reaching $2.3 billion in revenues, representing a 12% increase year over year, is only the foundation upon which analysts renewed upside targets. Short-sighted investors may be pointing their bear claws at the year-on-year 34.3% decline in earnings per share, on top of an additional 3.6 million share dilution, as the cause of a lackluster year in the stock's performance.
While it is true that the company saw earnings per share contractions, new investors - and bulls - will benefit from dissecting what happened. The first quarter of 2022 saw an operating income of $37 million for a 1.7% operating margin; 2023 reported $42 million in active income, advancing by 13.5% and expanding its margin to 1.8%.
If operations were more profitable and revenue grew by double-digits, what caused the decline in earnings must have come from a non-operational item (the easier-to-fix kind). As interest rates rose throughout 2022 in a FED attempt to control inflation in the U.S., GXO Logistics saw its interest expense rise from $4 million in 2022 to a 225% higher payment of $13 million in 2023. 
Shareholders Ovation
As GXO reports that competitors won over 24% of its new contracts and a current revenue-retention rate within the 90% and higher range, there is nothing but an upside for the stock price's future. Contracts are diversified into six categories, the most significant being within the omnichannel retail space, where no customer represents more than 4% of total company revenue.
Sales quality is off the charts as a current $2.3 billion sales pipeline is outstanding, which also carries a high 90% retention rate range. Additionally, there is an average five-year period for new contracts won, further increasing the predictability of cash flows in the future. 
Growth in operating margins is expected at this point, as $50 million of capital expenditures are allocated to technology advances within operations. Management points to an 18% growth in revenue from automated processes, outpacing total company growth; these automation initiatives accrue to the efficiency of the day-to-day within GXO. In spaces like cobots and goods-to-person systems, the company seeks to remain EBITDA positive and expand its EBIT (operating) margins.