08/05/2022, Dallas, TX // PRODIGY: Feature Story //



Solergy, one of the leading Solar Companies in Dallas, TX, has offered homeowners in the Dallas, Fort Worth area the opportunity to take advantage of the financial benefits of solar.

Solar delivers significant financial benefits. Solar panel systems qualify for several rebates, tax credits, and incentives that significantly reduce the cost of a solar energy system. The financial benefits of going solar range from immediate reductions in the out-of-pocket costs, to long-term savings, with a solar panel system you can avoid frequent rate hikes, and get a lower, more predictable locked-in rate for your electricity.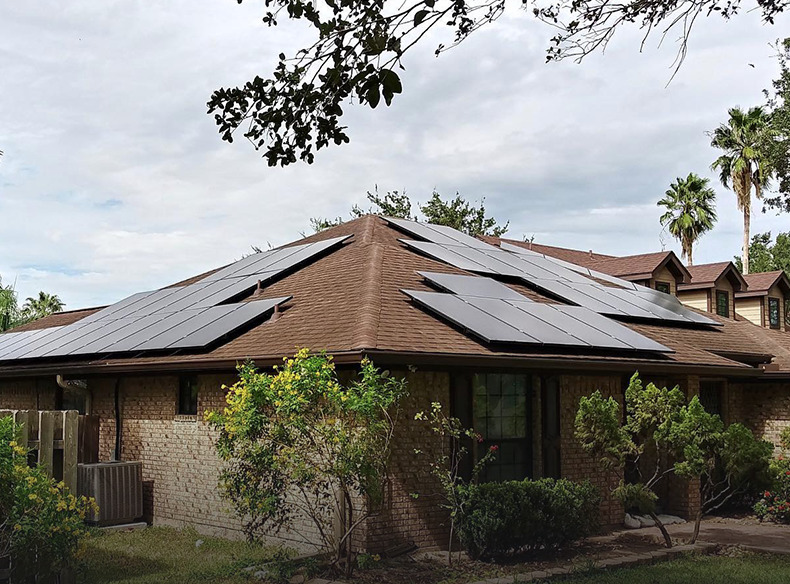 Solergy is a highly respected South Texas solar company servicing the Rio Grande Valley since 2015. Specializing in custom solar systems for residential and commercial properties. Trust, Honesty, and their exceptional customer service are the three key reasons for their continued success making them the most sought-after Solar Panel Installation in Dallas, TX .

Solergy's mission is to help homeowners across Texas to "Own Their Power". Giving homeowners the option to generate their own electricity and rely less on utility companies.

The family-owned business was established to make solar accessible and affordable to every homeowner. From expert guidance to excellent customer support, it works with its clients throughout the entire solar process. That's how they have won the trust of homeowners across Texas and have glowing customer reviews, which speak highly of the services they provide. They have also obtained an A + rating with BBB for several years, which is a testament to their commitment to quality.

Those looking for the best Solar Panels in Dallas, TX, can simply request a free solar quote and speak to a well-trained customer support representative. They consider clients' needs, answer their questions, and recommend the best solar solutions that will meet their home's energy needs. Solergy has made the process of going solar simple for the people in the Dallas/Fort Worth and surrounding areas.

Solergy takes into consideration the concerns of every homeowner and for those concerned about curb appeal or the look of solar panels on their roof, Solergy understands that not every roof is ideal for solar. Luckily, if you have the right space, there are plenty of other system designs that you can use for your solar panels. Solar pergolas, and solar carports are a great solution for homes that don't have the ideal roof or homeowners that are worried about the aesthetic look of rooftop solar panels.

The Solar Power Dallas TX company has partnered with the best brands in the industry to ensure that clients have the top-notch quality products. If your priority is to keep your property running on backup solar power during a power outage, Solergy's solar hybrid system are a great solution. The system has both on-grid and off-grid capabilities, allowing you to continue running on solar power even if the grid goes dark.

Take control of rising energy costs and produce your own clean, renewable energy that powers your home and provides backup when you need it most. Contact Solergy today to learn more about how much you can save with solar and become energy independent!

About Solergy

Established in 2015, the family-owned A+ rated BBB company is the leading provider for rooftop solar in South Texas. Solergy has a proven history and reputation for providing great customer service and quality workmanship.

###

Media Contact

Solergy

Address: 550 S. Watters Road, Allen TX 75013

Phone: (956) 777-0744

URL: https://solergytexas.com/




newsroom: news.38digitalmarket.com




Source: 38 Digital Market News

Release ID: 341051


This content is published on behalf of the above source. Please contact them directly for any concern related to the above. 

This press release may contain forward-looking statements. Forward-looking statements describe future expectations, plans, results, or strategies (including product offerings, regulatory plans and business plans) and may change without notice. You are cautioned that such statements are subject to a multitude of risks and uncertainties that could cause future circumstances, events, or results to differ materially from those projected in the forward-looking statements, including the risks that actual results may differ materially from those projected in the forward-looking statements.