With the rapid development of blockchain technology and the surging popularity of the cryptocurrency market, the world is officially entering the era of Web3.0. Over the past few years
United States of America - September 30, 2023 —
With the rapid development of blockchain technology and the surging popularity of the cryptocurrency market, the world is officially entering the era of Web3.0. Over the past few years, the blockchain and cryptocurrency industries have experienced explosive growth. The rise of DeFi (Decentralized Finance) and NFT (Non-Fungible Token) markets has led the transformation of the crypto world, driving the development of the digital industry. In such a context, many emerging blockchain industries have gradually gained market attention, and with the widespread development and application of modern online community media, the demand for decentralized social platforms has been steadily increasing. FinBox, as a WEB3.0 social platform launched by SCF (Standard Cross Finance) Financial Public Chain, is gaining prominence in the industry and attracting considerable attention.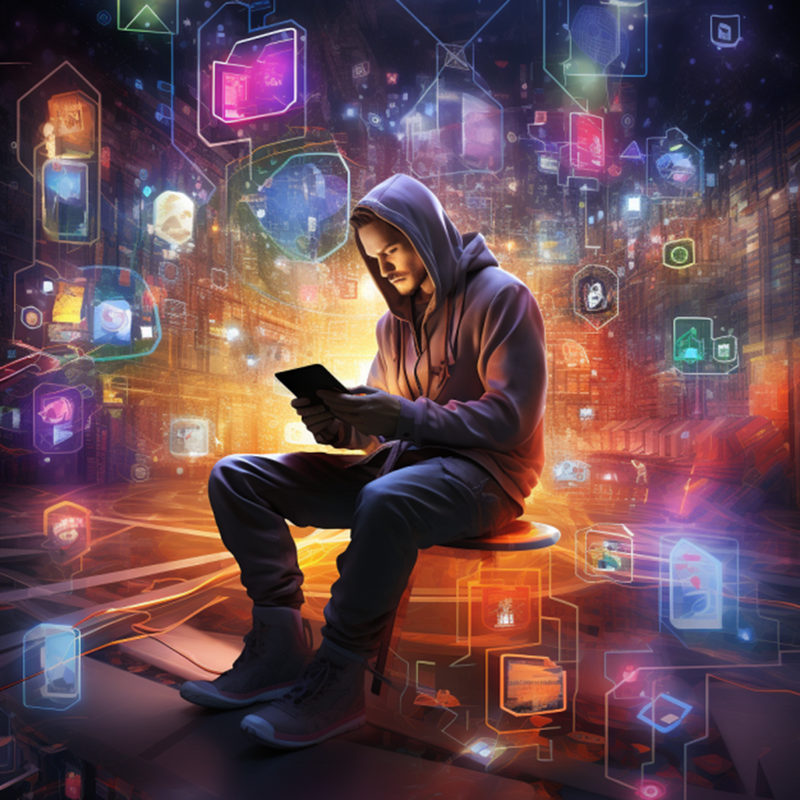 In recent years, traditional social media platforms have faced increasing regulatory scrutiny and data privacy concerns, prompting users to seek more secure, private, and decentralized social experiences. However, decentralized social platforms currently on the market are still in their early stages of development. While platforms like Matters, Mirror, LikeCoin, and others have emerged, and some have attempted to integrate social functionality with blockchain, overall, most Web3 social platforms still have liquidity and user experience limitations, along with technical barriers. In light of this, the SCF Financial Public Chain has introduced the all-new WEB3.0 social platform, FinBox, providing users with a more robust operational experience.
FinBox is a decentralized instant messaging + content social platform and is the first WEB3 social platform supported by the SCF public chain. FinBox can link to wallets, allowing users to import existing wallets or create new wallet IDs and SCF SBT (Standard Cross Finance Soul Tokens), enabling them to join the FinBox social network.
FinBox achieves WEB3 decentralized social features through the following technologies:
Blockchain Technology: Utilizing the SCF public chain to support encrypted cryptocurrency transactions and NFT functionality within FinBox.
IPFS (InterPlanetary File System) as a file storage and transmission protocol, ensuring data security and reliability in distributed networks.
Encryption Technology: Using encryption technology to ensure the security of user chats, transactions, and data storage.
Based on innovative concepts, the SCF Financial Public Chain is building a brand new financial public chain ecosystem and has launched eight major ecosystem projects. In addition to the WEB3.0 social platform FinBox, these eight projects also include Cross-chain Asset Exchange (FinSwap), Financial Soul Tokens (FinSBT), Native Stablecoins (FUSD), Payments and Related Applications (FinPay), Cross-chain Financial Bill Trading Market (FinBill), Derivatives Exchange (FinEX), and the next-generation GameFi (FinSOUL).
FinBox from the SCF Financial Public Chain, as an emerging force in decentralized social platforms, was launched with the premise of meeting users' demands for a more secure, private, and decentralized social experience, and it immediately gained attention from various sectors. As blockchain technology continues to evolve, the SCF Financial Public Chain looks forward to the emergence of more innovative related projects, fostering healthy competition in the industry. This not only provides users with a better operational experience and environment but also drives the overall development of decentralized social interaction, making the financial public chain ecosystem more complete.

Contact Info:
Name: Jo Connie
Email: Send Email
Organization: SCF Chain
Website: http://www.scfchain.io

Release ID: 89108997
If you come across any problems, discrepancies, or concerns related to the content contained within this press release that necessitate action or if a press release requires takedown, we strongly encourage you to reach out without delay by contacting error@releasecontact.com. Our committed team will be readily accessible round-the-clock to address your concerns within 8 hours and take appropriate actions to rectify identified issues or support with press release removals. Ensuring accurate and reliable information remains our unwavering commitment.