Volatility: The Best Reason to Consider Currency Hedging?
December 21, 2018 at 11:27 AM EST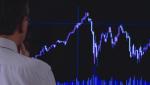 By Eric Dutram, DWS Currency hedging is a relatively new phenomenon for the Exchange-Traded Fund (ETF) market and it really only gained popularity in the past decade. This was largely due to the impact currency hedging had on returns in two specific cases; Japan and Europe. Thanks to policies in...